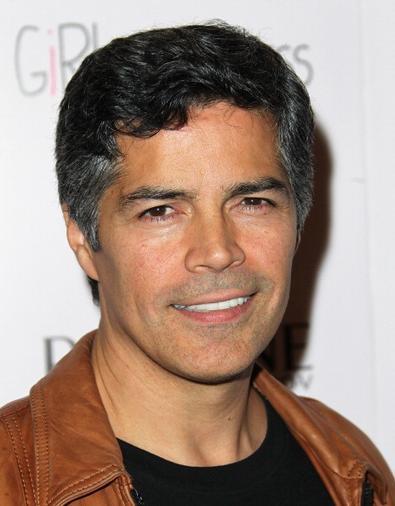 Will SAG-AFTRA declare war on the Casting Society of America? Esai Morales hinted at a possible showdown with the casting directors' organization if elected president in the union's upcoming election.
Morales jumped into the presidential race earlier this month but faces an uphill battle to unseat Ken Howard, currently SAG-AFTRA co-president with Roberta Reardon. In an interview with Backstage, Morales said SAG-AFTRA's leadership has ignored the "abuse" suffered by background actors, who frequently pay steep fees for casting-director workshops.

"They make you pay to sit in a room with a bunch of other people to get close to a casting director, and there's no guarantee of work," said Morales.

As part of a "broad outreach program," Morales, a Los Angeles Local SAG-AFTRA board member, said he would pressure the CSA to better regulate casting director workshops and would coordinate with the Los Angeles City Attorney's Office on enforcement.
"It's against the law, what is being practiced right now," he said. "We want to know why that isn't being addressed."
Deputy City Attorney Mark Lambert has sent warning letters to casting directors stating they could be aiding and abetting violations of the 2009 Krekorian Talent Scam Prevention Act by participating in workshops that operate as paid auditions.
For its part, the CSA noted it has created workshop guidelines in conjunction with SAG-AFTRA, the Los Angeles City Attorney, a panel of local California State Labor Commissioners and the State Labor Commissioner.
"Workshops, when taught in accordance with the California State Workshop guidelines provide valuable instruction to actors," the CSA said in a written statement. "They allow actors an opportunity to hone their audition skills with the guidance of qualified professionals. Sections of the guidelines were created to allow actors to become educated consumers when considering taking workshop classes by posting the names and credits of the professionals teaching them."

Morales, who is running on the MembershipFirst slate, said the union has a duty to help protect the "very vulnerable" parts of its membership.

"The A-listers have their agents and lawyers who will take care of their needs, so the union is there to take care of the middle-class actors."

SAG-AFTRA has yet to release an official list of candidates, but Morales is expected to be joined on the 17-strong MembershipFirst slate by secretary treasurer candidate Jane Austin and national board candidates including Joe d'Angerio, Joanna Cassidy, Wings Hauser, George Coe, Patricia Richardson, and Martin Sheen.

If elected, Morales said he would give background performers a guaranteed seat on the national board. "If the background community can't get protection from predatory practices, what are they getting in return for their loyal contributions?"
Morales also said he's "open" to changing the rules governing how actors join the union, something Howard told Backstage he opposed. "We could possibly explore ways of making it easier to join our union to make it more difficult for others to break our resolve," Morales said.
Still, he added, that doesn't mean having an "open door policy."
"We don't want to see the abuses of the past where people who weren't actors were joining our union basically to siphon off our incredible, world-renowned P&H [pension and health plans]," he said.
Howard has touted the success of last year's merger between Screen Actors Guild and the American Federation of Television and Radio Artists, which formed the current union, and the recent commercials contracts negotiations as a basis for his reelection. Moreover, he says that continuity is important to the union's leadership election with the TV/theatrical contract negotiations with the Alliance of Motion Picture and Television Producers next spring. "It would be tough changing horses and bringing in somebody to deal with all that," Howard said in a recent interview.