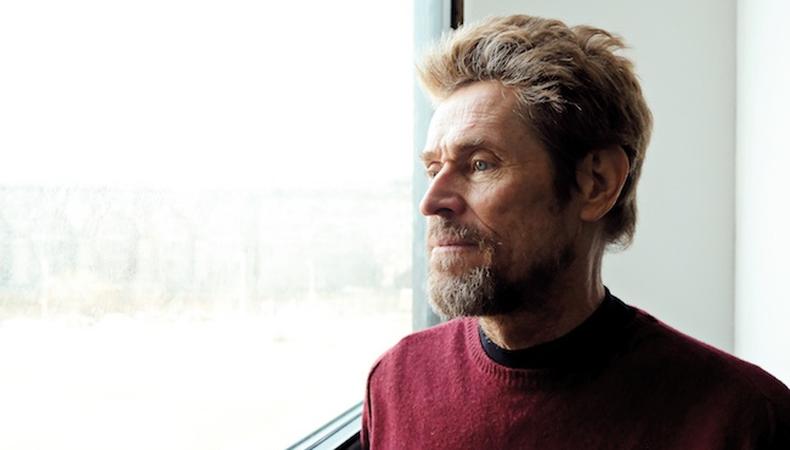 Willem Dafoe needs no introduction. His prolific career spans nearly 40 years and has included everything from blockbusters to European arthouse films—and he keeps getting better. Sean Baker's "The Florida Project" has him starring as Bobby, a world-weary but kind manager of an extended stay motel in Orlando, Florida. His paternal warmth and bone-deep portrayal earned him his third Academy Award nomination for best supporting actor, and to mark the occasion, Dafoe visited Backstage HQ to chat with us about what keeps him on his toes as an actor and what it was like working with the esteemed Baker.
Working with first-time actors on "The Florida Project" was refreshing.
"Every time you make a movie, I think you have to find the appropriate process and you have to ask, 'What are we doing here?' And you do it with the people around you. The kids and Bria [Vinaite] and most of the other people aren't practiced, so they aren't a slave to a certain kind of technique. They're all in. They have nothing to compare it to, so this is a life adventure for them. It runs really deep. They're really available."
He chooses his projects with care.
"I think you try to have a balanced diet. It's really about people, situations, adventure, and challenge. When I sign on [to] something, there's got to be enough that draws me to it where I say this calls me, this interests me. There's something to learn here. You have to go toward something. That's the pleasure of making something or performing. Going toward something, and you don't know what it is. Every time I do a movie, there's some beautiful mystery at the center of it."
Baker's style of filmmaking is magnetic.
"I'm drawn to his aesthetic. I'm always seeking situations where I can be an actor that has a nonactor job. Nonactor job in the sense where you can melt into the fabric of the world rather than give a big performance. The [projects] that really feed me are where I learn something and I disappear into the material."
Most of the time, it's all about the other people in the room.
"I'm always looking to be in the room with people who excite me and I learn things from. We challenge what we think we know, and have a new idea [about] how to remain fluid. Always [challenge] your sense of what is."
It's important not to limit your career's potential path.
"Don't do this to get that—do this to do this. Don't map out your career. Don't make a deal with yourself, like, 'Well, if this doesn't happen in two years, I'm going to reshape my expectations.' Just deal with what you need now, and take it one step at a time."
Live in your character's shoes before filming to get inspired.
"You do what you need to feel the authority to pretend. At the same time, it's good before you're actually shooting to get some tricks up your sleeve, even if you're wrong. Don't wait to feel it. Action inspires inspiration rather than the other way around. You've just got to do stuff—whatever you think you need to do. Create a dialogue with yourself so that you're not interpreting, but so that you have a stake in doing the things the character does."
Authenticity is a beautiful thing.
"I'm always attracted to performances where you see the people, you don't see the actor. Sometimes, there's beautiful performances where you see a lot of technique, you see the effort, you see the skill, and I appreciate that. But when I watch movies, I love it when I can't tell whether the people are actors or not."
Ready to get to work? Check out Backstage's film audition listings!