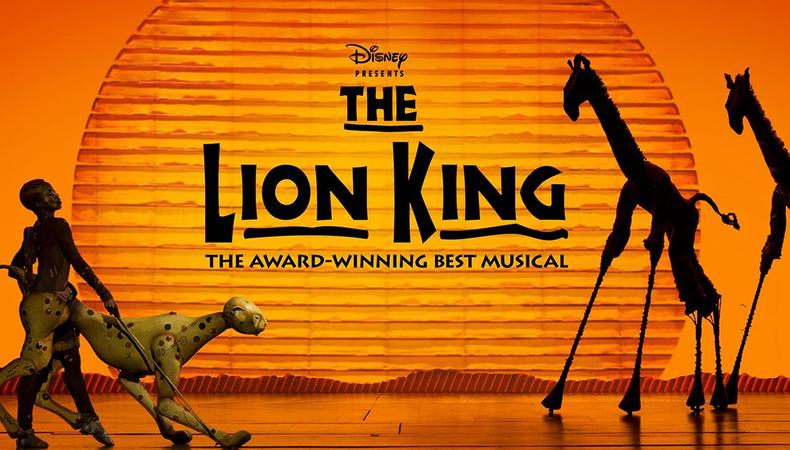 New York is the city that never sleeps, and with so many events and activities each week across all five boroughs, it can be hard to know what's actually worthwhile. Here are the events New York City actors should have on their radars this week.
Win free tickets to Broadway's "The Lion King."
Broadway's smash hit musical "The Lion King" is celebrating its astounding 20th anniversary onstage, and you're invited to celebrate—with free tickets. Every single ticket to the Nov. 15 performance will be awarded for free via in-person lotteries on Nov. 12 at a special Times Square event (Broadway between 45th and 46th Streets), where participants can also partake in "Lion King"-themed activities. Winners will be notified Nov. 13. For those unable to attend the event in Times Square, entries will also be accepted at several public libraries throughout the boroughs, also on Nov. 12. (Free)
Five weeks of free Broadway musicals starts now.
Once again, Broadway shows are partnering with the Shops at Columbus Circle to present Broadway Under the Stars, a series of free performances by select cast members of currently-running Broadway shows. Beginning Nov. 13 at the Columbus Circle shopping spot, performances will be held every Monday evening through Dec. 11, and feature the casts of shows including "School of Rock," "Wicked," "Anastasia," "SpongeBob SquarePants the Broadway Musical," and others. (Free)
Exhibit Louis Vuitton—literally.
Louis Vuitton, acknowledged by many as the height of luxury, invites you to immerse yourself in its glamour, entirely cost-free with its exhibition, "Volez, Voguez, Voyagez." Ongoing at the American Stock Exchange Building through January 2018, the piece is curated by Olivier Saillard, and retraces the adventure of the House of Louis Vuitton through the lens of its founders from 1854 to present day. (Free)
A-listers unite for "The Children's Monologues."
Stars from stage and screen will come together at Carnegie Hall on Nov. 13 for "The Children's Monologues," a one-night performance to benefit Dramatic Need, a creative arts charity helping vulnerable children in Africa. The cast is brimming with blinding star-wattage and includes Sienna Miller, Catherine Zeta-Jones, Cynthia Erivo, Ewan McGregor, Trevor Noah, Daveed Diggs, Audra McDonald, and more. (Tickets: $100)
Women sing out for women.
Rosie O'Donnell, Sara Bareilles, Ingrid Michaelson, and more have signed on to partake in "Double Standards," a Nov. 12 concert at Town Hall, intended to advocate for "women's rights, health, and empowerment." The evening will include performances mainly from the realm of Big Band female jazz duets, and in addition to the aforementioned powerhouses, will also feature Ana Gasteyer, Jessie Mueller, and Annaleigh Ashford. (Tickets start at $75)
Why would you miss WhiskyFest?
With a name like WhiskyFest, do you even need any convincing as to why this event is worth your while? On Nov. 16 beginning at 5:30 p.m. (just in time for happy hour!), attendees can begin imbibing at the Marriott Marquis. A general admission ticket includes access to a magical place known as the "grand tasting ballroom," a Glencarin crystal nosing glass, admission to whiskey-related seminars, and a buffet that is open for the entirety of the evening. (General admission: $245)
Looking for a gig in NYC? Check out Backstage's New York audition listings!