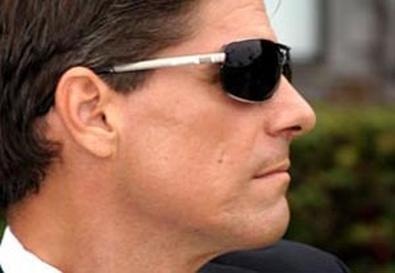 The Oscars are still six weeks away, but I'm already thinking about all the talented actors who aren't going to get nominated. It seems like every year, the Academy of Motion Picture Arts and Sciences chooses to ignore lesser names in favor of the usual suspects. Sure, there's always a token newcomer, but for the most part, the Oscars are all about big movie stars. That seems unfair, so I'm going to set things right by bringing some amazing performances to your attention. If you haven't already seen these actors do their thing, I suggest you do so immediately, because their work will inspire and motivate you.
Let's start with one of the best character actors in the business. I'm talking about Sam Rockwell. I don't think I've ever seen this guy give a bad performance. It's just not in his DNA. And if you want to see him rock the house, check out his work in a low-budget indie called "Moon." Except for the voice of Kevin Spacey, the entire movie is Sam Rockwell from beginning to end. His nuanced performance keeps your attention riveted to the screen. Without him, this challenging film would never work. But despite the brilliance of his acting, Rockwell will never get nominated, because most of the Academy voters have never even heard of this movie.
I have a question. Am I the only one who saw "Me and Orson Welles"? Set in 1937, it's about a teenager who gets cast in a stage production of "Julius Caesar" that's being directed by a young man named Orson Welles. The teenager is played by Zac Efron (trying to prove he's more than a Disney Store employee), but that's not who I'm here to rave about. Welles is played by Christian McKay, a 35-year-old Brit with a limited résumé. I don't know how an unknown got this part, but the man is brilliant. Unfortunately, even if McKay were to score a best supporting actor nomination, he would never win, because Christoph Waltz from "Inglourious Basterds" owns that statue. You can bet the farm on that one.
You can also bet that George Clooney has an excellent shot at the gold for his fine work in "Up in the Air," but let's shift our attention to one of the supporting actors in that movie. Does the name Anna Kendrick ring a bell? If you're one of the billions who are hooked on the "Twilight" series, then you know her as the character Jessica. Broadway musical fans remember her as the third-youngest performer ever nominated for a Tony, for her work in 1998's "High Society" (she was 12). Based on her performances in the "Twilight" films, no one expected this 24-year-old to do such impressive work in "Up in the Air." Her part could've easily become a one-note stereotype, but she digs deep, masters the reaction shot, and then slams it all home with a terrific closing scene. Kendrick might not get invited to the Kodak Theater this year, but she'll definitely show up there one day soon.
Now let's shift our attention to a major studio bomb with a $100 million budget. Peter Jackson's adaptation of "The Lovely Bones" is a deeply flawed film based on what might be a perfect book. The reviews haven't been good, and the box office has been worse. That means no one's getting nominated. But both Stanley Tucci and 15-year-old Saoirse Ronan should be acknowledged for their outstanding work. Tucci, another character actor who never misses, plays a man who appears normal on the outside but is pure evil on the inside. Ronan, an Oscar nominee for "Atonement," plays his victim, who comments on the story from beyond the grave. These are difficult challenges, and both actors are more than up to the task.
These five performances prove that talent may not always win awards, but it certainly cannot be denied. So enjoy watching these actors grow. Learn from them and then get out there and become the best possible actor that you can be.