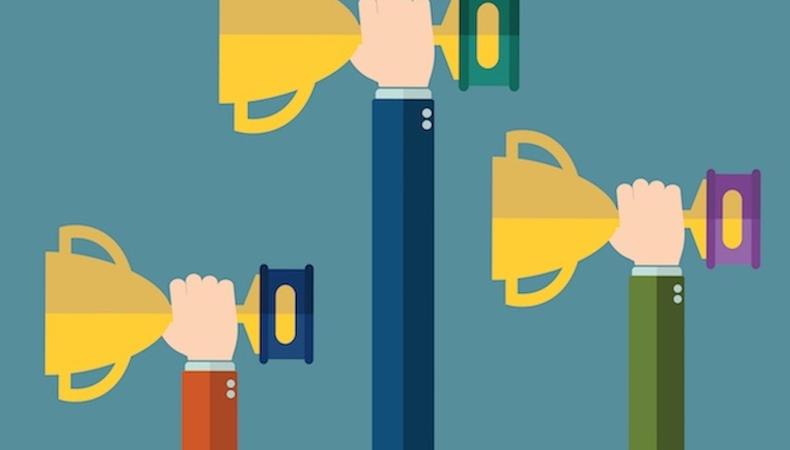 With the 2016 Backstage Readers' Choice Awards, readers have spoken and once again crowned the year's top picks across categories including acting and vocal training, headshot photographers, improv and dance studios, and more!
Year after year, Backstage gives its devoted readers the opportunity to give back not only to the teachers and professionals who have helped them along the way, but to future actors who don't know how or where to get their acting dreams on the right track. In the days between July 4 and Aug. 7, you voted by the thousands to nominate and crown the best of the men and women who help make you a better actor while also bolstering your career and molding you for success in and out of the audition room.
We thank our readers for taking the time to offer their firsthand insight and advice. And we congratulate all of this year's winners! Taking the most awards this year with an impressive six titles is Ted Bardy and his Ted Bardy Acting Studio in New York City. Teaching impassioned actors across the spectrum from novice to advanced, young to old, this first-rate independent acting studio specializes in the Meisner technique and has been a longtime favorite of Backstage and its readers. This year, Bardy received NYC titles for favorite audition technique teacher, favorite on-camera teacher, favorite acting school, favorite intro to acting course, best summer acting camp, and favorite kids' acting coach (which in the Los Angeles market went to Donna Rusch).
Also earning multiple titles was L.A.-based acting coach Judy Kain and her Keep It Real Acting Studios, which nabbed L.A.'s favorite audition technique teacher and favorite on-camera teacher. The Taylor School of Acting was named the favorite acting school in L.A., as well as the city's favorite intro to acting course. The Stella Adler Studio of Acting also received two wins for favorite musical theater class and favorite acting technique book for Stella Adler's "The Art of Acting."
Aside from these multicategory winners, there was still plenty of love divvied among the best of East and West Coast markets in headshot photography, dance, voiceover, casting directors, and others.
Favorite vocal/singing coach from NYC went to Andrew Drost, while favorite vocal/singing coach from L.A. went to Steven Memel. Rounding out the voice categories were favorite voiceover instructors Andy Roth of NYC and Lynnanne Zager of L.A.
Favorite headshot photographer awards went to Peter Hurley for NYC and Stephanie Girard for L.A. Representing our readers' favorite dance instructors were Patti Wilcox ("Motown: The Musical") of NYC and Debbie Allen of L.A.'s Debbie Allen Dance Academy.
All of these pros' dedication and hard work would be for naught if there weren't anyone casting their actors and putting them to work. That's where the Backstage Readers' Choice Awards' favorite casting directors come in. Marci Phillips won for NYC and Ross Lacy won for L.A. And where do the best actors get their advanced training? According to our readers, their favorite MFA program for actors is New York University.
Once again, congratulations to all of this year's winners and nominees! Keep up the great work.
Are you ready to put your Readers' Choice training to work? Check out our New York City audition listings and Los Angeles audition listings!