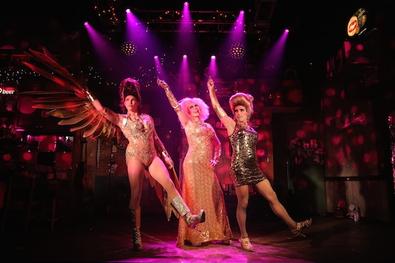 The winners for the sixth annual Clive Barnes Awards were announced Jan. 11 with recognition in the dance category for American Ballet Theatre's Gabe Stone Shayer, and for Dave Thomas Brown in the theater category for his leading turn in Off-Broadway play, "The Legend of Georgia McBride."
All finalists won a cash prize, while the winners took home $5,000. Tony winner Annaleigh Ashford ("You Can't Take it With You," "Sylvia") and Blakeley White-McGuire (Martha Graham Dance Company) presented the awards at the Walter Reade Theater in Lincoln Center, NYC.
Fellow nominees included New York City Ballet dancer Joseph Gordon, Alvin Ailey's Jacqueline Green, and ABT's Catherine Hurlin; Brown beat out actors Jack DiFalco of "Mercury Fur," and Sandra Mae Frank, Katie Boeck, and Austin McKenzie of Deaf West's Broadway production of "Spring Awakening."
Created in honor of the performance critic, Clive Barnes, candidates are selected via a panel of professionals in both disciplines.
For more information, visit the Clive Barnes Foundation website.
Inspired by this post? Check out our dance audition listings!