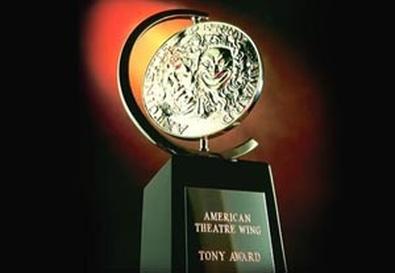 It has long been assumed that a Tony Award win or nomination can drastically alter the fortunes of a Broadway show. Now we have statistical evidence.
A new study conducted by NYU Stern Professor of Statistics
Jeffrey Simonoff
, Stern PhD student Nikolay Kulmatitskiy, and Rider University Associate Professor
Lan Ma Nygren
finds that winning a major Tony Award increases the length of a production's expected run by about 50 percent. Even being nominated for a Tony can add roughly 30 percent to the expected run.
"In the Broadway theater business, where attracting the largest possible theater-going audience is critical, theater owners, producers, and investors need to understand what goes into a smash hit," Professor Simonoff said in a statement. "This research takes an important step in furthering our understanding of what contributes to both hits and flops in today's business of Broadway."
Two new Broadway plays, Theresa Rebeck's comedy "Seminar" and the NBA drama "Magic/Bird," announced their closings immediately after being shut out of this year's Tony Award nominations. Other productions, such as "The Lyons," "End of the Rainbow," "Other Desert Cities," and "Peter and the Starcatcher," which may have been on the bubble before the 2012 nominations were announced, could benefit the most from their exposure at the annual awards show, according to Simonoff. He added, "Shows like 'Nice Work If You Can Get It' or 'Once,' which have each been nominated for five major Tonys, could potentially increase their expected run nearly 50 percent if they win all five awards."
In addition to its findings about awards season, the study also analyzed other trends among the shows that opened between June and February. Musicals have an almost 50 percent longer expected run than non-musical productions, and higher attendance in the first week after a show opens is a good indicator of the show's longer-term success. And while revivals tend to seem like a good financial bet because of their "tried and true" origins, they actually tend to be less successful than original works. The expected run of a revival is roughly 20 percent shorter than non-revivals.
Surprisingly, the study also found that a review in the New York Times, whether positive or negative, has only a negligible impact on a show's survival. "We find that critic reviews in the New York Daily News are related to a show's longevity," Simonoff said, "but contrary to popular belief, reviews in the Times are unrelated to a show's success."
The Tony Awards will be broadcast Sunday, June 10, on CBS.