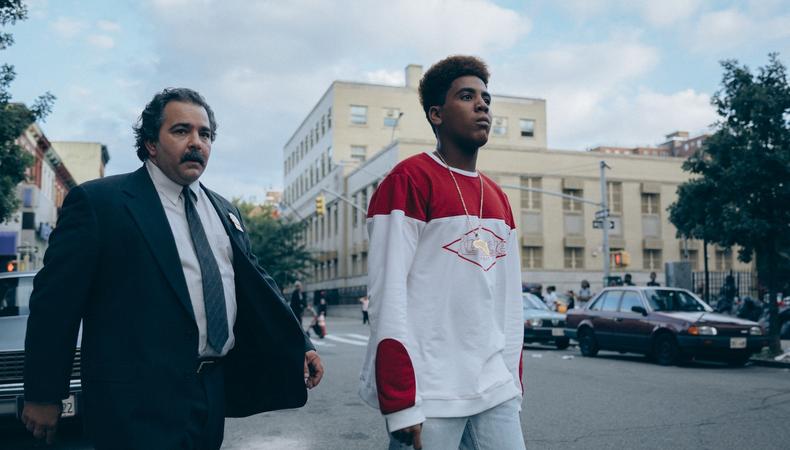 The only thing that could have prepared Ava DuVernay for writing, directing, and producing "When They See Us" is herself.
"I feel like everything that I've made up until this point was leading me to make this," she tells Backstage on a recent press day at the Mandarin Oriental in New York City. "It took every tool [and] skill set I had to be able to make it—and it was still hard."
A largely self-taught filmmaker, DuVernay's résumé since her 2012 breakout feature "Middle of Nowhere" includes an acclaimed biopic of one of history's most formidable figures ("Selma"); a long-running small-screen collaboration with executive producer Oprah Winfrey ("Queen Sugar"); a blockbuster Disney film ("A Wrinkle in Time"); and an Oscar-nominated documentary on the United States' for-profit prison system ("13th"). However, the four-part miniseries for Netflix dramatizing the notorious 1989 false imprisonment of the Central Park Five is the hardest thing she's done to date.
READ: What Ava DuVernay Looks for in the Audition Room
Compressed into a 66-day shoot in New York City—in real Harlem locations, Central Park, and prisons—"that stuff got punishing after a while," the filmmaker says, particularly when paired with the "very intense" subject matter and her largest cast ever: 179 actors, 116 of whom had speaking parts. "It goes on and on. It was a big one."
DuVernay recounts a multitiered international search working with casting directors Aisha Coley and Billy Hopkins to find actors to portray the central boys: Antron McCray, Kevin Richardson, Yusef Salaam, Raymond Santana Jr., and Korey Wise. "We looked in all English-speaking countries," she says, before they landed on a mix of veteran child and teen actors and, in the case of Asante Blackk (who plays a young Richardson), an acting first-timer. As Wise, "Moonlight" breakout Jharrel Jerome is the only actor playing both the younger and older incarnations of his character; he and Niecy Nash, who plays his mother, are all but handed the series' emotionally wrenching Part 4 and live up to the task.
"The thing I'm proudest of with the casting is all the parts that people would call 'small parts,' because in this, each person who speaks is really important," DuVernay says, citing the various prison guards, detectives, and even a scene-stealing girlfriend: "She just literally turns the whole story with eight lines. There are no small parts, and in this, I really felt that for the first time."
So just how does DuVernay cast those essential secondary players? Most important is to put the work first; don't be too familiar or ingratiating before you show you have what it takes.
"I'll tell you what doesn't make me connect: trying to be personable in the room, coming in [and] complimenting me—don't," DuVernay says. "It's OK if someone feels it and wants to say thank you or [that] they like the work, but sometimes I get people just doing that a little too much, and that's actually a turnoff. What I really want to see is how well you are prepared."
The way DuVernay tests that preparation, she says, is to give a note and see how the actor responds in the moment. That shows not only an actor's skill level, but their ability to collaborate.
"I can tell if you don't know it, because even if you come in and got through your lines, when I ask you to adjust or do something different, you're not ready to pick it up, and a lot of times the adjustment is not for a lack of skill; it's for a lack of preparation," she says. "I always adjust, even if the first one was great. Can you take a note? Can you work with me on set? Can you be flexible? So just [do] the preparation, I think, and none of the other stuff—none of the fancy compliments. Just [be] workwoman-like, workman-like. Come in, hit it, be pleasant."
This story originally appeared in the June 20 issue of Backstage Magazine. Subscribe here.
Want to hear more from the best creators in film, TV, and theater? Get it right here!