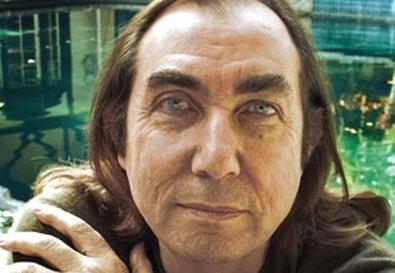 I have immense respect and empathy for those of you willing to act. As a writer-director, I get to hide behind the camera and send my scripts out to audition for me. You are visibly and personally exposed from the audition to the edit, yet you frequently sacrifice control of your final work to people like me. Wow, that is courageous, and I respect that trust immensely.
I hate rules. I quit school at 15 to get away from them. But my biggest rule when I work with an actor is: Ignore everything I say that goes against your creative instincts. Help me find what works for you. That doesn't mean I shouldn't challenge you to grow or discover. But storytellers are in the business of casting spells on our audience. How that process happens is mysterious and sacred. Possibly it comes from a very personal and sometimes painful place. It is my job to support you working from your best place.
I have probably learned more from directing inspired actors than I have given back to them: Morgan Freeman, Robin Wright, Mark Ruffalo, Johnathon Schaech, Paul Sorvino, Emile Hirsch, Jackie Earle Haley, and Kevin Bacon. They search and strive for that shedding off of everything that doesn't bind to the most truthful interpretation of the moment.
When I am casting actors I don't know, I always run their reels to the most emotional scene I can find. A quiet dialogue reveals very little, but a character under tension or distress quickly rings false or true.
Robin Wright put herself through immense pressure and pain to interpret my Moll Flanders for me. I had always believed that directors who called for take after take were just indecisive. But one or two times, my tight schedule and budget forced me to capture a three-minute scene in a single shot. Robin and I had an immense trust. I asked her 13 times to shoot the same high-voltage scene with Jim Sheridan, who played a priest who had molested the 17th-century woman. Thirteen times my gut said we hadn't found the truth. I hated myself; it was like putting a thoroughbred on the racetrack over and over and whipping her to the finish line. And yet I couldn't give up; I felt that would betray all our efforts on the film.
I asked Robin for a 14th take. Exhausted, not feeling well at the time, she had the courage and commitment to trust my instincts and gave me one more. In some weird, immeasurable way, we all knew that take was "real." It was true. Totally undefended acting that submits to the moment, that delivers even the micro expressions, rivets us with its unmannered observation of emotion.
Nature seems to create and use very little that is not useful to survival. I am convinced we are driven to watch drama to learn how to better our own survival. We need to learn how to improve our status, how to find a good mate, how to avoid being betrayed. Our natural instincts are to observe and learn from the emotional paths of others without having to suffer their fate—or sometimes to emulate their paths to success. It is impossible to model off an untruthful performance. It just doesn't trigger us emotionally.
As a writer, I have discovered that my best stuff comes when I surrender to my inner voice, almost like taking dictation. And I believe that when you surrender to your inner, emotional cosmos, it transcends writing or direction. You are drawing from the magic roots of your psyche, and your work can become a thing of truth and wonder.
Pen Densham is an award-winning screenwriter, producer, and director. His credits include the films "Robin Hood: Prince of Thieves," "Backdraft," "Rocky II," and "Houdini"; the TV series "The Outer Limits" and "The Twilight Zone"; and the book "Riding the Alligator: Strategies for a Career in Screenplay Writing."