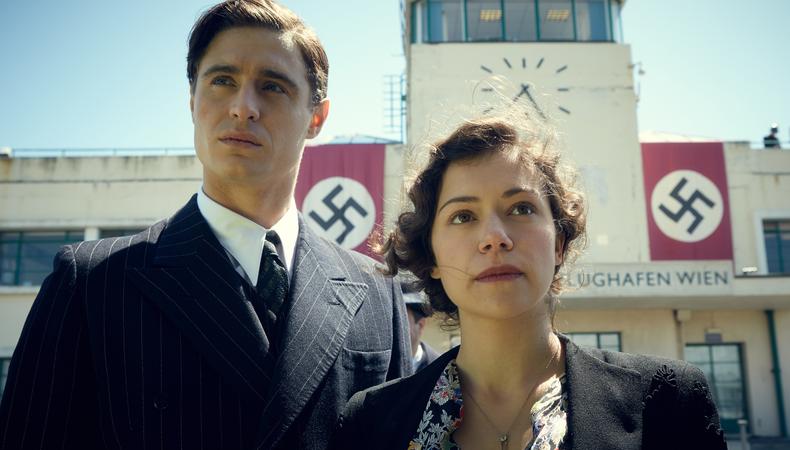 Helen Mirren and Ryan Reynolds head up the talented cast of "Woman in Gold," which brings to life the moving story of Maria Altmann's struggle to reclaim the art that was stolen from her family during the Nazi invasion in World War II. Casting director Deborah Aquila joined the project in the early stages, working with director Simon Curtis. "He's got the right heart for this," says Aquila.
Besides being excited to work with Curtis again, Aquila says "This script and the subject matter are very near and dear to my heart. This is something I am passionate about." She knew it was a story that needed to be told. "What I love about the story is that it is the David and Goliath story again, with Ryan Reynolds' character going up against the Austrian government and just saying, 'Hey, do the right thing; give back [the art] to this lady.' It's reaffirming; it gives you hope."
The casting process started very early on. Mirren was in talks with Curtis about Maria Altmann even before they started working with the Weinstein Company. With Mirren on board, they moved on to the search for Randy Schoenberg, Altmann's attorney.
Schoenberg is early in his career during the events of the film, not a seasoned vet but passionate and determined. "You try to capture the character that [has been] written and you try to capture the persona of that person. Randy's passion, his conviction, he was single-minded at his pursuit of this," says Aquila, who found that fit in Reynolds. It was important to honor and respect the real people the film represents, a casting challenge Aquila is currently facing challenge again with "Deepwater Horizon."
Casting the characters for the flashbacks presented another challenge. Aquila researched the people and events in the story to understand who the younger characters were. The flashback roles also required that the actors portraying them speak German.
Aquila says the search was exciting, presenting the opportunity to see many actors that she didn't know as well, as actors she did but didn't realize spoke German. While the requirement posed a casting challenge, it also created an authentic world and made one scene where young Maria (Tatiana Maslany) must say goodbye to her parents particularly moving. "We found a palpable difference between those that had fluency in the language to begin with when they were communicating in that scene." They also worked closely with Gary Davy, the English casting director, in finding local talent from London and Central Europe. Additionally, Simone Bar did the German casting.
Another particular aspect Aquila was interested in was the period look. It was important to find actors who didn't come across as too contemporary. "In a period film you know you're in a period film just by virtue of the way people are moving." So while they were speaking with the actors, they were looking at physical cues like how the actors held themselves or how they walked. They were looking for more formal body movement and posture. "There's just a feeling that you get from them, being mindful of the period in which they are immersed. It's such an interesting thing to feel and experience in a room."
Inspired by this post? Check out our film audition listings!
Pictured: Max Irons and Tatiana Maslany in "Woman in Gold"