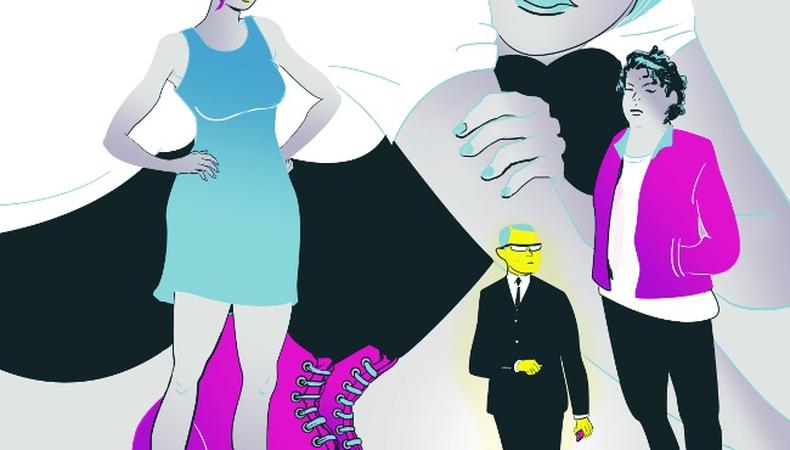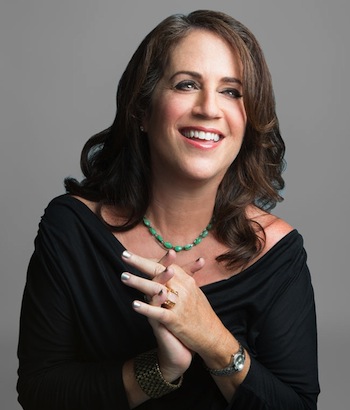 The headline sure caught my eye: "Anna Kendrick Confirms a Sexist Casting Practice in New Interview." In her interview with Glamour magazine, she said, "This practice is just another open secret in the film industry. There's [a film I'm considering] now where I have to wait for all the male roles to be cast before I can even become a part of the conversation. Part of me gets that. [But] part of me is like, 'What the fuck? You have to cast for females based on who's cast as males?' " Kendrick put a positive spin on it, concluding, "To me, the only explanation is that there are so many fucking talented girls, and from a business standpoint, it's easier to find women to match the men. I totally stand by the belief that there are 10 unbelievably talented women for every role."
Could this be true? This sent me reeling because I have been at the center of casting decisions for major movies for the last three decades and lately, I've noticed an enormous change in the casting of women as leads in movies and television. I know that whenever I'm casting, I try to flip things and suggest making a male role a female role. While I can't speak to how other casting directors cast projects, I can look at what else is going on in Hollywood.
Counting studio and independent releases, there are 12 movie comedies aimed at and/or produced mainly by women coming out this summer, according to Box Office Mojo. That's more than the 10 ensemble, couple, or male-centric comedies on the slate for the summer.
Last year, just 12 percent of the starring roles in movies of all genres went to women, according to San Diego State University's Center for the Study of Women in Television & Film. It's even worse behind the camera. Of the top 250 movies last year, only 7 percent were directed by women, according to the Celluloid Ceiling study by the Center.
And according to the New York Times, the American Civil Liberties Union has "asked state and federal agencies to investigate the hiring practices of major Hollywood studios, networks, and talent agencies for what the organization described as rampant and intentional gender discrimination in recruiting and hiring female directors."
On paper, it looks dismal for the future of women in media. The numbers certainly don't lie. But look at what is already changing!
Director George Miller brought playwright Eve Ensler ("The Vagina Monologues") to the set of "Mad Max: Fury Road" to talk about violence against women. Guess who the star of this movie is? Not Tom Hardy, but a woman: Charlize Theron.
As Ensler told Time magazine, "[Miller] could have easily paired Charlize and Tom [romantically]. But it was like, we're not going to make this about a woman gives up her power and falls in love with a guy. They're going to fight side by side, and the woman will save the man one moment and he'll save her the next."
According to the Wrap, Lifetime is launching Broad Focus, a program "designed to provide women with more opportunities to write, develop, produce, and direct content." It has partnered with Geena Davis' Bentonville Film Festival, "signing on as the event's exclusive cable television partner with a promise to telecast one of its winning films."
In April, Deadline announced that actor Rose Byrne and several other talented Aussie women have formed the Dollhouse Collective, and that "their Sydney-based shingle has begun to hatch film, TV, and theater projects and their mission statement is to 'focus on being champions of change, risk takers, friends and passionate storytellers.' "
Is Kendrick correct in her assumption? For now I'd like to think that it's not as cut-and-dried as she thinks. Do we have enough women in front of and behind the camera? No. Are things changing, and fast? Yes. Brava, ladies!
Like this advice? Check out more of Marci Liroff's articles!
Known for her work in film and television, producer and casting director Marci Liroff has worked with some of the most successful directors in the world such as Steven Spielberg, Ridley Scott, Mark Waters, Christopher Nolan, Brad Bird, and Herbert Ross. While working at Fenton-Feinberg Casting, she, along with Mike Fenton, cast such films as "A Christmas Story," "Poltergeist," "E.T. – The Extra Terrestrial," "Indiana Jones and the Temple of Doom," and "Blade Runner." After establishing her own casting company in 1983, Liroff cast "Footloose," "St. Elmo's Fire," "Pretty in Pink," "The Iron Giant," "The Spitfire Grill," "Untamed Heart," "Freaky Friday," "Mean Girls," "Ghosts of Girlfriends Past," "Mr. Popper's Penguins," "Vampire Academy," and the upcoming "The Sublime and Beautiful," which she produced as well.
Liroff is also an acting coach, and her three-night Audition Bootcamp has empowered actors to view the audition process in a new light. The class spawned an online course available at Udemy entitled "How To Audition For Film and Television: Audition Bootcamp".
Visit Liroff online at marciliroff.com, follow her on Twitter @marciliroff and Facebook, and watch her advice videos on YouTube. You can also read her blog.