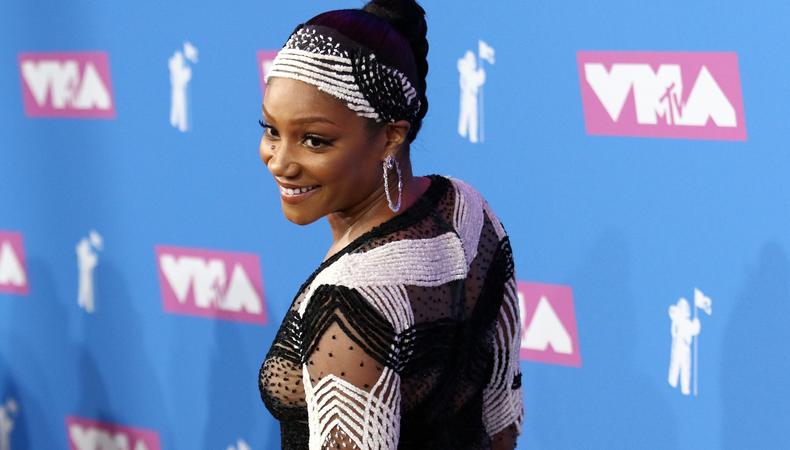 Stay in the loop on industry and casting news with our write-up on who's been slated for recent film and television roles!
"Limited Partners"
Tiffany Haddish will get all dolled up for her next project, "Limited Partners." Bought straight from the pitch in 2017, the story will follow two friends and business partners who have started their own cosmetics line. However, trouble brews when a technology company begins to eye their successful startup, and a satirical game of one-upmanship ensues as they consider selling the company. Casting is already well underway with Allison Jones, and the roster is starting to stack up big-name actors. In addition to Haddish, Salma Hayek and Rose Byrne will serve as leads on the film. Miguel Arteta will direct the project, which looks to begin production at the end of October in Atlanta.
"El Tonto"
There's not much quiet in Hollywood these days, but for one man, silence could be the key to his success. After getting off a bus in Los Angeles, a mute homeless man becomes an overnight celebrity—though not by his own doing. Recognition aside, the man still can't speak, but it seems to be exactly what the entertainment town needs to cut through the noise. However accidental, when his 15 minutes start to dwindle, he must grapple with trying to hold on to his newfound fame. The project is already lining up actors with the help of McCarthy/Abellera Casting. Charlie Day, who will also produce and make his directorial debut with the film, will star alongside Edie Falco, Kate Beckinsale, Jason Sudeikis, Jillian Bell, and John Malkovich. Production on the dramedy is slated to begin on Oct. 22 and continue into the fall in L.A.
"The Stand-In"
Many people wish they had an identical twin who could sub in for them from time to time, but one woman's stand-in turns out to be the next best thing. When a disgraced celebrity caught in legal woes uses her stand-in to fulfill her community service hours, she starts to contemplate how many other obligations her doppelgänger could handle. The deception gets messy as the women begin to fall for the same man, who is also duped by the ruse. Casting for the love triangle has already begun with Richard Hicks Casting, but Drew Barrymore is currently the only name attached to the romantic comedy. Production on the film is anticipated to begin in mid-January 2019, in and around New York City.
For the latest news, check out backstage.com/resources to find thousands of production listings, casting directors, acting classes, agents, and more!