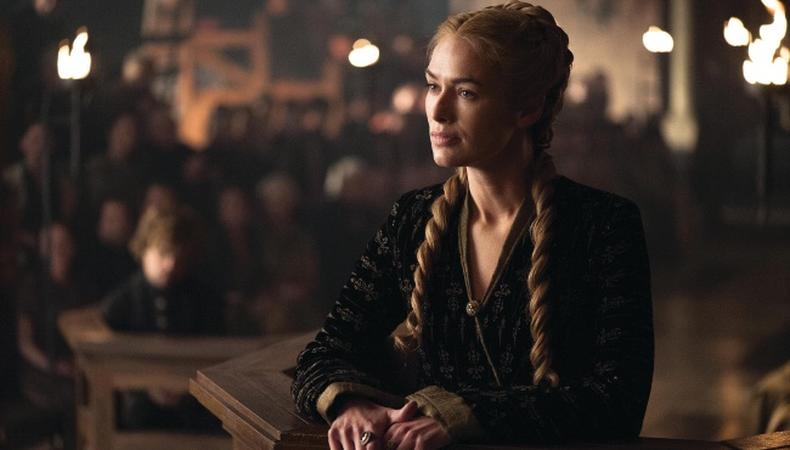 From a sociopathic prison inmate to an adulterous Long Islander to a stylish lawyer, these are the actors who killed it episode after episode this year.
Lena Headey, "Game of Thrones"
If one sign of a great actor is the ability to inspire feeling, Headey is as skilled as they come, because few characters on television inspire as much hatred as Cersei Lannister. While many of the despicable things she does are dictated by the series' source material, the merited disdain from fans is born of Headey's ability to slather even the nice-sounding things she says with a sickly sweet rancor. She has a way of dragging out individual words and baring her bottom teeth in disgust or condescending amusement, that, when paired with a smirk, makes audiences want to physically assault her.
As a character, Cersei has a fierce sense of conviction and an equally fierce stubbornness for preserving her bloodline. She understands, better than many on the show, what she told Ned Stark (Sean Bean) in the first season: "When you play the game of thrones, you win or you die; there is no middle ground." Her hatred of weakness—especially that inflicted by her gender—leaves her with very little patience for the delicate, naive girls that wind up in her company; she's never been either. Yet as a woman, she understands the power "between her legs" and uses it (in addition to her habitual underhanded ridicule and cunning) to protect her cruel brat of a son and the throne at all costs.
It's only in interactions with her brother Tyrion (Peter Dinklage) that we catch a glimpse of Cersei's vulnerability, and Headey skillfully dances between a childlike competitiveness and simmering fury. That ability to show every dazzling facet of Cersei's complexities masked by icy disdain is what makes her performance so enthralling to watch. —Briana Rodriguez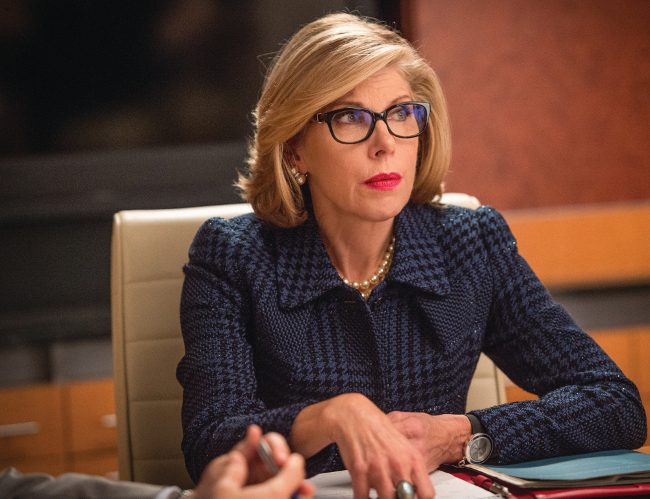 Christine Baranski, "The Good Wife"
Diane Lockhart has had a year. In Season 5 she got married, tragically lost her business partner, Will Gardner (Josh Charles), and was nearly removed from her own law firm—which she spent her entire career building.
The challenge of these events, and of making Diane more human, is one that Emmy winner Baranski ("Cybill") passed with flying colors. Armed with some of network television's best writing (and certainly its best wardrobe), Baranski has brought Diane to the center of "The Good Wife."
Season 4 gave audiences a taste of a more vulnerable Diane with a subplot about her desire to run for an Illinois Supreme Court justiceship and the lengths to which she would go for it, and Baranski hasn't let up since.
Emmy-nominated for the role five times, Baranski expertly plays both sides of Diane: the quick-witted lawyer intent on being the best in Chicago, and the woman who lets her emotions, guilt, and personal desires take over every now and then.
What makes Baranski fascinating to watch is the way she constantly pits these two sides against one another. When news of Will's death engulfs Lockhart/Gardner in the Season 5 episode "The Last Call," Baranski's tear-stained, exhausted face says it all as she sternly delivers the news to the firm's partners. Then she's back to crying in Alicia's arms, taking the audience down with her.
Now in its sixth season, "The Good Wife" has made Diane—who began the series as an almost antagonist to the titular character—into a complex leading lady. All thanks go to Baranski for showing them the way. —Rebecca Strassberg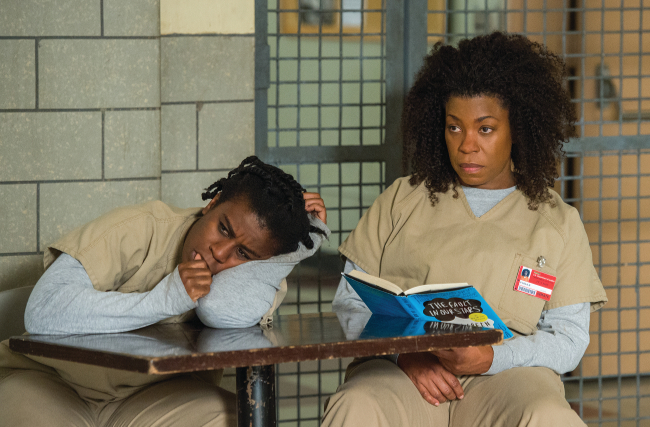 Lorraine Toissaint, "Orange Is the New Black"
On Netflix's sophomore season of the women's prison dramedy "Orange Is the New Black," Lorraine Toussaint arrived to give the show a character we didn't know it needed: a true villain. The season-long arc of Vee—mother figure, drug queenpin, and raging sociopath—gave Toussaint ample opportunity to show off her bona fides in what viewers are calling a breakthrough performance after a long career of supporting roles. Donning that drab beige and little to no makeup, Toussaint dominates the camera the way Vee dominates her cellmates: tilting her head with the slightest of sneers, leveling her gaze at scene partners who seem suddenly dwarfed. She brings an ominous stillness to Vee's moments of triumph, as when a wicked grin spreads across her face after a verbal sparring match with an enemy. It's the stillness of a viper; in the season finale, the way she snaps a broom handle in two and presses it to an inmate's neck is as swift as it is horrific.
But what makes Toussaint's portrayal so diabolically delicious is the way she peels back layers of sadism as Litchfield devolves into Vee's carefully orchestrated chaos. Despite the fact that all 13 episodes of Season 2 dropped simultaneously on Netflix, the actor approached each episode's script one at a time, refusing to look ahead and anticipate this puppet master's escalating acts of aggression. At first, Vee is full of tentative smiles and humility, passing out Funfetti cake and emboldening Crazy Eyes (Uzo Aduba) with what seems like sincere compassion. But longtime adversary Red (Kate Mulgrew) knows better, and soon, so do we. In true psychopathic fashion, her motherly tenderness toward Taystee (Danielle Brooks) feels imposed, almost mimicked. And by the time she's arranging the murder of her foster son (Eric D. Hill Jr.) after seducing him and bludgeoning Red with dead-eyed determination in the season's penultimate installment, there's no telling what Vee is capable of when threatened. At one point she interrupts a staring contest with an almost inaudible "Boo!" The simplicity of Toussaint's delivery, laced with mockery and menace, encapsulates a chilling performance that fans will not soon forget. —Jack Smart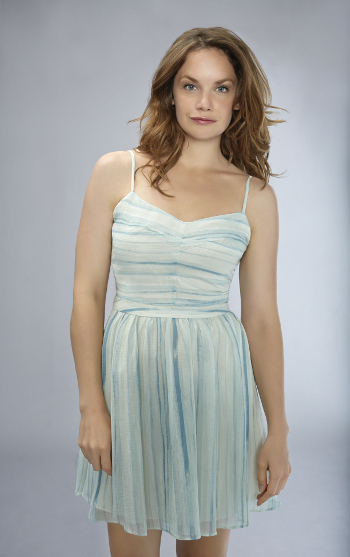 Ruth Wilson, "The Affair"
Ruth Wilson plays three characters on Showtime's "The Affair." All of them are named Alison and all of them are born-and-bred Montauk women who embark on an affair with the visiting Noah Solloway (Dominic West), but the trio is as dissimilar as possible. In Hagai Levi and Sarah Treem's "Rashomon"-like retelling of Noah and Alison's summer of lust, Wilson has the chance to play Noah's version of Alison (almost predatory in her sexuality), Alison's version of herself (adrift after the loss of her 4-year-old son and seeking compassion from a stranger), and what amounts to the truth when she recounts her story to a skeptical cop. Each incarnation is vibrant and memorable; each incarnation seems like both a construct in some larger purpose and a vivid, realistic woman. And Wilson (who first made her name in this country as the sociopathic Alice on "Luther") is more than up to the task.
After seeing first Noah's and then Alison's version, we're startled by our first glimpse of the "real" Alison in an interrogation room, harder and more watchful than anything we'd previously witnessed. As the series has gone on, Wilson has dug into all three women with gusto, unearthing telling moments in the great and small differences between the versions. For a series that asks every week what is "truth" and delights in the self-serving nature of memory, "The Affair" is tight-lipped about (and wonderfully disinterested in) which Alison is the authentic iteration. Even her posture changes between the first and the second halves, going from vixen to victim in a hunch. It's a piece of bravura acting that cries out for telegraphing, but Wilson wisely underplays everything. Whether she's seducing a married man or reading "Peter Pan" aloud in a graveyard, you're unable to take your eyes off of her—and you understand exactly what Noah thinks he saw in her that prompted him to risk his whole life to be together. —Mark Peikert
Inspired by this post? Check out our television audition listings!