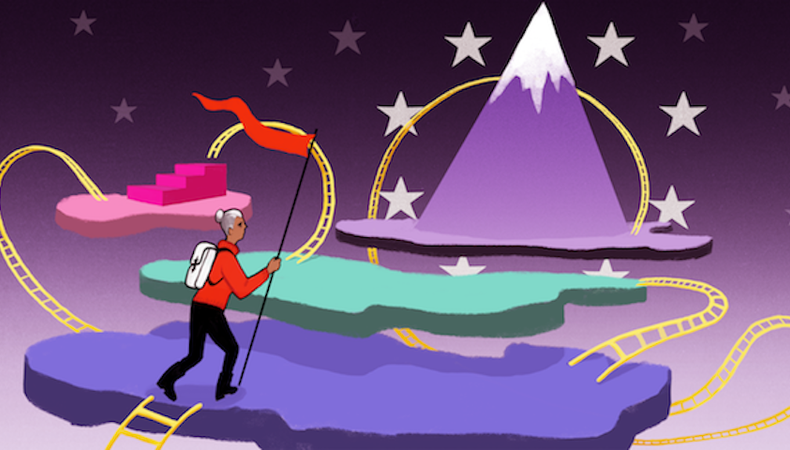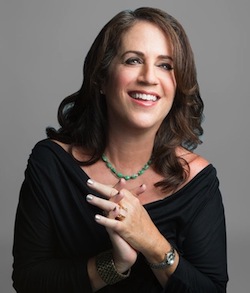 Just a few years ago, women of a certain age were rightfully complaining that there weren't any roles for us—but I'm here to tell you that your career can last forever.
No longer relegated to playing the insufferable mother-in-law or the cookie-cutter granny, the bar has been raised for female characters written for film and television today. That writing would mean very little, however, without actors playing these roles who have lived full and interesting lives of their own to draw from. These actors are not who they were 20 or 30 years ago; for me, they are even more complex and interesting now, delivering gut-wrenching performances that they could only play as more mature women. Together, 40-, 50-, and 60-something female actors are tapping into a resurgence in the most timely films and TV series today.
So who am I talking about, exactly? I've always found Nicole Kidman, for instance, to be an interesting actor. From the moment I first saw her in Phillip Noyce's 1989 thriller "Dead Calm," I knew she would be working for a long time. But from the grieving mother who loses her son in "Rabbit Hole" to the Australian mother who adopts a young orphan from Calcutta in "Lion" to the Monterey, California–dwelling wife trapped in an abusive marriage in "Big Little Lies," the work she turned in through her 40s is on a whole other level and is reflective of deeper understanding and greater life experience.
Watching Kidman win the SAG Award for best female actor in a television movie or miniseries earlier this year was a breathtaking moment, and her acceptance speech summed up my point entirely:
"To receive this at this stage in my life is extraordinary," Kidman, now 50, said. She went on to name several actors who have inspired her over the years (including fellow nominees Susan Sarandon and Jessica Lange). "I want to thank you all for your trailblazing performances you have given over your career, and how wonderful it is that our careers can go beyond 40 years old," she said. "Twenty years ago, we were pretty washed up by this stage in our lives. That's not the case now. We have proven...and so many more are proving that we are potent and powerful and viable. I just beg that the industry stays behind us, because our stories are finally being told. It's only the beginning, and I'm so proud to be a part of a community that is instigating this change."
This got me thinking about other performances from women that really blew me away this year. As Frankie Shaw's overbearing mother on "SMILF," Rosie O'Donnell has never been more raw and heartbreaking. Annette Bening has always been mesmerizing, and her performance as Gloria Grahame in "Film Stars Don't Die in Liverpool" was no exception. Frances McDormand is a bona fide rock star, and her Oscar-winning "fuck you" performance in "Three Billboards Outside Ebbing, Missouri" is nothing short of brilliant. And Ann Dowd's Emmy-winning turn as Aunt Lydia on "The Handmaid's Tale" has me equal parts loathing her and unable to look away!
These women and others are a testament to what I've said before: A career in acting is a marathon, not a sprint, especially for female actors today. Make sure you're ready for what's to come.
Known for her work in film and television, producer and casting director Marci Liroff has worked with some of the most successful directors in the world such as Steven Spielberg, Ridley Scott, Mark Waters, Christopher Nolan, Brad Bird, and Herbert Ross. While working at Fenton-Feinberg Casting, she, along with Mike Fenton, cast such films as "A Christmas Story," "Poltergeist," "E.T. – The Extra Terrestrial," "Indiana Jones and the Temple of Doom," and "Blade Runner." After establishing her own casting company in 1983, Liroff cast "Footloose," "St. Elmo's Fire," "Pretty in Pink," "The Iron Giant," "The Spitfire Grill," "Untamed Heart," "Freaky Friday," "Mean Girls," "Ghosts of Girlfriends Past," "Mr. Popper's Penguins," "Vampire Academy," and the upcoming "The Sublime and Beautiful," which she produced as well, and the upcoming film "Magic Camp.".
Liroff is also an acting coach, and her three-night Audition Bootcamp has empowered actors to view the audition process in a new light. The class spawned an online course available at Udemy entitled "How To Audition For Film and Television: Audition Bootcamp." Visit Liroff online at marciliroff.com, follow her on Twitter @marciliroff and Facebook, and watch her advice videos on YouTube. You can also read her blog.
Ready to get to work? Check out Backstage's TV audition listings!