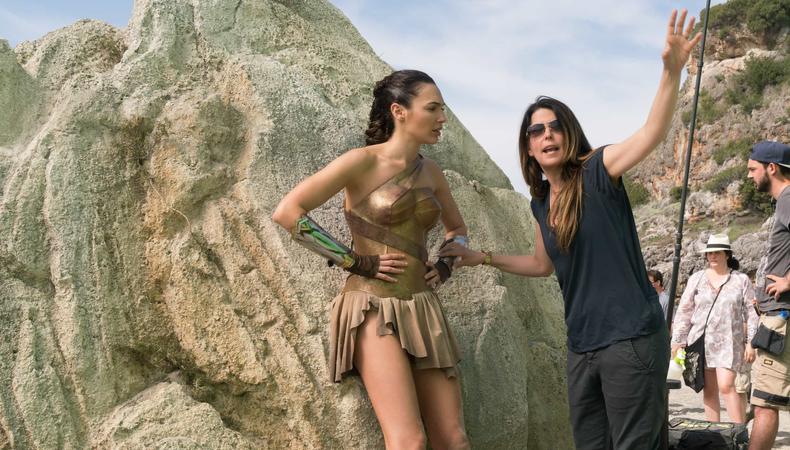 Stay in the loop on industry and casting news with our write-up on who's been slated for recent film and television roles!
"One Day She'll Darken"
Patty Jenkins is gearing up for her next directorial outing, this time on the small screen over at TNT. The buzzy "Wonder Woman" helmer, who just signed on to the record-breaking feature's sequel, is heading up a miniseries based on the autobiography of Fauna Hodel. Hodel, who was born to a white teenage mother, was given away as a baby in 1949 to a black restroom attendant at a casino. Never knowing her birth family, Hodel's search for her parents led her down a sinister path that involved gynecologist and longtime suspect of the infamous Black Dahlia murder, Dr. George Hodel. The mysterious doctor, whose own son believes he had a hand in the gruesome death of a young actress in Los Angeles, was a central figure in Hollywood at the time. Jenkins is teaming up with a familiar face for the project: Chris Pine, another "Wonder Woman" alum, is the first actor on board for the production with Carmen Cuba Casting lining up additional cast members. Cameras are set to start rolling this October in what is anticipated to be L.A.
"Dreamland"
Margot Robbie is about to sling a gun or two for her new project, "Dreamland." The film follows a teenage boy who's willing to face death to save his loved ones from homelessness. Set just after the Dust Bowl of 1934, he takes off to capture a wanted bank robber in hopes of collecting the reward and saving his family farm from foreclosure. His plans are derailed, however, when he meets and connects with the female thief and finds they have more in common than he previously thought. The film is currently casting with the help of Laura Rosenthal Casting in New York. Robbie is currently the only name attached to the project, but more are expected to join in the coming weeks. The dusty plains of New Mexico are slated to host, and production is expected to begin in October and continue through the fall.
"Eat, Brains, Love"
Two high school sweethearts are about to have more than love on the brain. This story, based on the novel by Jeff Hart, finds these zombified lovebirds just after they've devoured the brains of their senior class. The title, a play on Elizabeth Gilbert's best-selling memoir "Eat, Pray, Love," follows the two as they set off across the country, hoping to find a path to self-discovery (and a cure) with a psychic and the Necrotic Control Division in hot pursuit. While no actors are currently attached, Doro/Sherwood Casting is handling the project. Production is expected to begin on the film in mid-September in Los Angeles.
For the latest news, check out backstage.com/resources to find thousands of production listings, casting directors, acting classes, agents, and more!