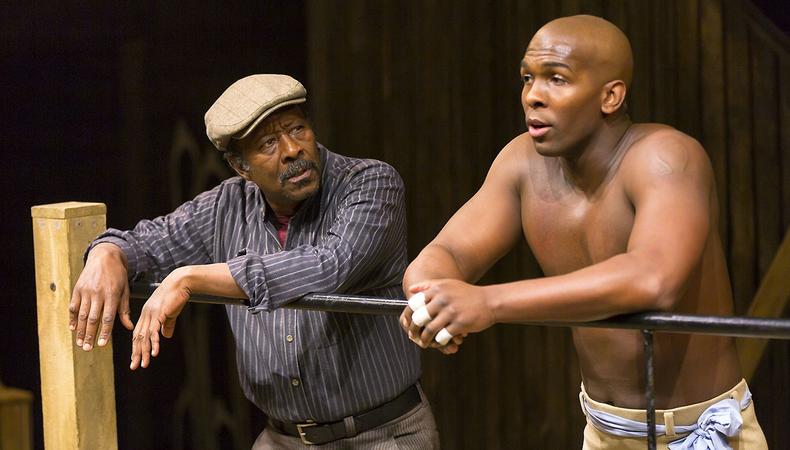 The Clive Barnes Foundation handed out top honors to some of New York City's finest theater and dance artists today. Hosted at Lincoln Center's Walter Reade Theatre by Michael Riedel, the seventh annual Clive Barnes Awards were presented in memory of their namesake, a writer and critic who dedicated his life to supporting live performance.
Winning the top awards were actor Khris Davis for his luminous performance in "The Royale" at Lincoln Center Theater, and for dance, Indiana Woodward of New York City Ballet. Oscar- and Tony-winning actor Joel Grey presented Davis with his award, while Woodward received hers from Ashley Bouder, the New York City Ballet's principal dancer. Both honorees are to receive an award of $5,000.
READ: The Dancer's 5-Minute Workout
All additional 2017 Clive Barnes Awards finalists, announced in November, won cash prizes. These finalists were actors Timothee Chalamet for "Prodigal Son," and Juwan Crawley and Nora Shell for "Spamilton," as well as dancers Elena D'Amario of Parsons Dance, Sparke Hoxha of New York City Ballet, and Andrea Yorita of BalletX.
For more information, visit the Clive Barnes Foundation website.
Ready to take the New York City stage? Check out our dance and theater audition listings! For acting advice, visit Backstage's YouTube channel!