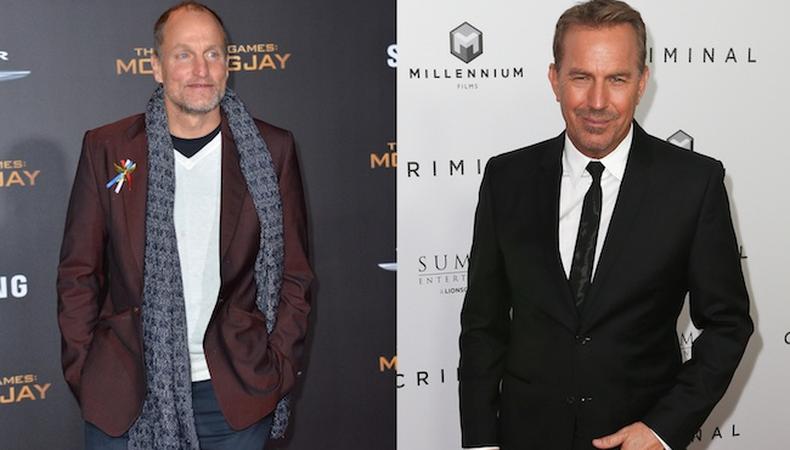 Stay in the loop on industry and casting news with our write-up on who's been slated for recent film and television roles!
"Highwaymen"
Bonnie and Clyde are about to wreak havoc once again, this time in Netflix's new project "Highwaymen." While the thieving duo will be a large part of the film, they'll take a backseat to the man who caught them. The story will be told from the vantage point of the police, particularly the officer who came out of retirement to end their crime spree. If the project sounds familiar, it's because it took a while to find a studio, and streaming giant Netflix was the one to finally claim it. Liam Neeson was previously attached, but the film will now feature Woody Harrelson and Kevin Costner. No other actors have been cast, and Denise Chamian Casting is on board to fill out the roster, including the famous highway robbers. Production on the John Lee Hancock–directed film will likely start in early February. The shoot will take place in and around the bayous of New Orleans.
"Greyhound"
Tom Hanks is finally moving forward on his new film, "Greyhound," and may have found a home for the project at Sony. The status is currently labeled as developmental, but all signs point to it being in preproduction. Hanks, who wrote the script, will star in the film that pulls from C.S. Forester's novel "The Good Shepherd." The story will follow an officer who, during World War II, finds that he must face his own demons and self-doubt when he's finally given command of a naval destroyer. Hanks is currently the only name attached, and Francine Maisler is assembling the remaining cast for the project. Aaron Schneider will direct the production, which will call Louisiana home for the shoot. Filming is predicted to start in late February.
"The Rookie"
Nathan Fillion may have completed his run on ABC's "Castle," but the actor is set to return to the network with "The Rookie," which was given a full series order. Fillion is stepping into familiar shoes, as the project will follow a man in his 40s who is finally going after his dream of becoming a cop, making him years older than his fellow rookies. The dramedy has brought on Ulrich/Dawson/Kritzer to build the cast that currently only has Fillion attached to star. Production will begin in March, likely in Los Angeles.
For the latest news, check out backstage.com/resources to find thousands of production listings, casting directors, acting classes, agents, and more!