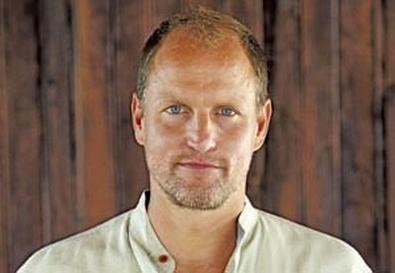 Woody Harrelson will admit he has been wrong about his films before.
For example, the first time he saw the raunchy comedy "Kingpin," from filmmaking brothers Bobby and Peter Farrelly, he stormed out of the screening. "There was a lot of stuff I thought was great that got cut," he says. "And I just didn't like it; I didn't think it was funny." He refused to watch the film again, no matter how much Peter Farrelly begged him. But in just the last year, Harrelson gave it another shot, because his youngest daughter, Makani, wanted to check it out. "So we sat down to watch it together," he recalls. "And I was like, 'Goddamn, this movie's fantastic!' And I immediately called Petey to apologize."
In that instance, it took 15 years for Harrelson to change his mind. In the case of his latest film, "Rampart," it was a matter of months. When Harrelson read the script, by James Ellroy and Oren Moverman, who had directed him to an Oscar nomination for "The Messenger," Harrelson was blown away by the story of corrupt LAPD officer Dave Brown. "It was this incredible, powerful script," Harrelson says. "And I instantly felt this was the best role I'd ever been offered."
But when the actor saw a cut of the film earlier this year, he was devastated. Several plot lines and characters had been removed from the film, which now focused more on Brown's unconventional family life; he lives with his wife and ex-wife, who are sisters. "I didn't like it," Harrelson says, adding that he is always frank about his feelings. "And it created a chasm between me and Oren, which was tough because he's like my brother." When Harrelson learned the film had been accepted to the Toronto International Film Festival, he was stunned. Ben Foster, who was one of the producers on the film, has a small role, and also worked with Harrelson on "The Messenger," called and told him to "man up" and come to the festival. Harrelson wasn't sure he could promote a film he didn't believe in, so he agreed to give it another chance. "I went to the movie with a heavy heart," he admits. "I sit down and was like, 'Hmm, the first 10 minutes are quite good. Actually, the first 20 are solid. But I have to watch for where it goes bad.' And I got through the entire movie, and I go, 'Oh, my God, that was incredible!' " Harrelson now realizes he needed to let go of his original expectations for the film and see it for what it was, not what it wasn't. "I went back to Oren, who was sitting in the back, and I said, 'Well, Oren, it takes a man to admit that he was wrong. And I was really, really wrong.' We hugged each other and both started crying like babies." In the end, Harrelson says, "It was difficult when I didn't believe in the film. And then when I started to believe in it again, it was probably the single greatest thing to happen to me in my career."
High praise for an actor whose filmography has included a seminal TV comedy and a variety of roles comic and tragic. But the role of Brown is unique for Harrelson, even though he has spent his career defying expectations. Who would have guessed that the naive bartender from "Cheers" would be the perfect actor to portray Larry Flynt? Even Harrelson wasn't sure he could pull off playing a violent, racist cop on the take. "I just couldn't see it," he says. "The first time I put on a uniform, it felt like Halloween. And I knew if I wasn't confident, I wasn't going to be able to play it believably."
So Harrelson got his hands on what he says was every book, documentary, and movie about the LAPD. He immersed himself in the world, going to the firing range to shoot weapons. Ultimately, it was doing ride-alongs with officers that changed his attitude. "I started to really like these guys," he says. "And I saw the humanity in them, which helped me more than anything." Harrelson says that although they spent time in rough neighborhoods, he never felt he was in danger. Moments of levity occurred when he was recognized. "They'd pull over four gangbangers and frisk them, then have them put their hands up," he recalls. "Then they'd be like, 'Okay, we're going to have someone talk to you. Woody!' And I'd come out and be like, 'Hey, how's it going? I just want to ask you some questions about your life.…' It could get bizarre. Sometimes they'd ask for autographs."
With "Rampart" in theaters, Harrelson is thrilled by the praise for his portrayal and glad he gave it a second chance. Suggest that perhaps Harrelson should consider seeing all his movies twice before judging them, and he takes a long pause. "Maybe," he finally says. "But most of them, I do like." He then laughs and says, "There's a couple I don't like that I don't think I'll ever give another chance. Three, specifically. You can try to guess which ones."
Outtakes
Will next be seen as Haymitch in the "Hunger Games" film adaptation. He initially turned down the role; then director Gary Ross called him. "He said, 'Woody, I don't have a second choice; you have to do this.' So I said, 'F--- it. Let's do it.' "
Other upcoming films include "Game Change," about the 2008 presidential election; "Seven Psychopaths," for writer-director Martin McDonagh; and the heist film "Now You See Me"
The last time he auditioned was for "As Good as It Gets," for a role that went to Greg Kinnear
For his role in "Rampart," Harrelson earned a Spirit Award nomination for best actor.