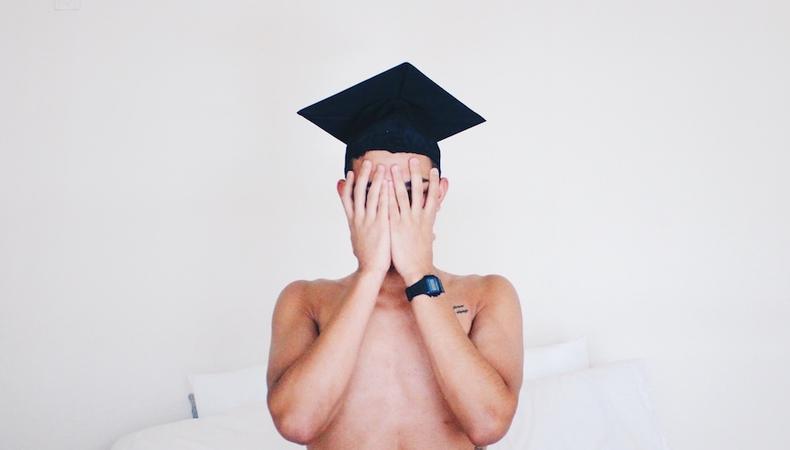 Congratulations! You've graduated, had your professional showcase, and are now onto the real career! It's an exciting time when everything is new and fresh. So many possibilities are before, but so are feelings of fear and overwhelm. Amid the swirling emotions, it helps to hear some words of wisdom to stay focused and positive as you go forward.
1. Don't compare yourself to your classmates.
Everyone has a unique path and succeeds in their own time. Classmate gets an agent? Wish them well. You'll find your agent in good time. Someone else gets a major audition or a role on a series? Don't worry. You will too, especially if you start to market yourself. Industry professionals call that being proactive in your career: take responsibility to get your own auditions and jobs.
2. Let your family in on how the industry works.
Make sure to set expectations, especially if your family supported you through school. It may take time to develop your career and have viable income from acting. Those graduating from law or med school will likely land full-time jobs fairly soon, but there is no such thing for actors. What you can control in the interim is finding a mentor who will help you not make too many mistakes when dealing with industry folks. A coach or mentor can guide you, show you the ropes, make a marketing plan, and refer you to your potential agent.
3. Spiff up.
Too many young graduates are still in student mode as far as their appearance is concerned. Jeans and sneakers are fine, but if you want to be considered for major roles outside of the college drama department, you need to look the part. Prime time TV and film are filled with doctors, lawyers, FBI agents, journalists, cops, forensic scientists, and computer geeks—where do you fit in? You may need to rethink and revise your wardrobe, hairstyle, makeup, etc. and then update your head shot, demo reel and website to match. Is this really important? Yes. How you look determines what roles a casting director will call you in for. They don't call it camera-ready for nothing.
READ: 9 Tips for Graduates Pursuing a Career in TV/Film
4. Invest in the things that matter right now.
You just graduated and are likely low on funds. Instead of worrying about buying a home, saving for retirement, or even making a living solely as an actor, find a job that helps pay the bills and affords you the time and energy to focus on your acting. Invest in your career with good marketing tools. Build your credits. Discover who you are in the biz. Make connections. Develop a network of professionals who can hire you. You can save up for a house down the road.
5. Nothing is fair.
Get used to casting that doesn't necessarily honor your talent, training, looks, charm, and personality. Sometimes an actor gets cast because they look like what the writer imagined or they worked with the director in the past. No one casts you because of your school or degree. If you don't look right for the role, you won't get it even if you know you are more brilliant than the guy who got the part. Just keep going, keep marketing.
6. There's no such thing as a lucky break.
No Santa Claus, Easter bunny, or magic bullet. Get rid of the belief that if you could just "get an agent who believes in me" or "a shot at the audition" that you would be hired. No one hires anyone for a major role from a cold audition. It's not about your talent—it's about your whole kit. How you appear, your marketing tools, your credits, your work on camera, etc. In school, you got a grade for performing a role in Shakespeare. In real life, there are no grades. The criteria are different and you need to do the work (marketing, meeting, developing relationships).
7. Enjoy the process.
Laugh a lot, hang out with your friends and classmates, help each other with projects. Keep going and never, never, never give up!
Now go take the world by storm! Check out Backstage's Broadway audition listings!
The views expressed in this article are solely that of the individual(s) providing them,
and do not necessarily reflect the opinions of Backstage or its staff.