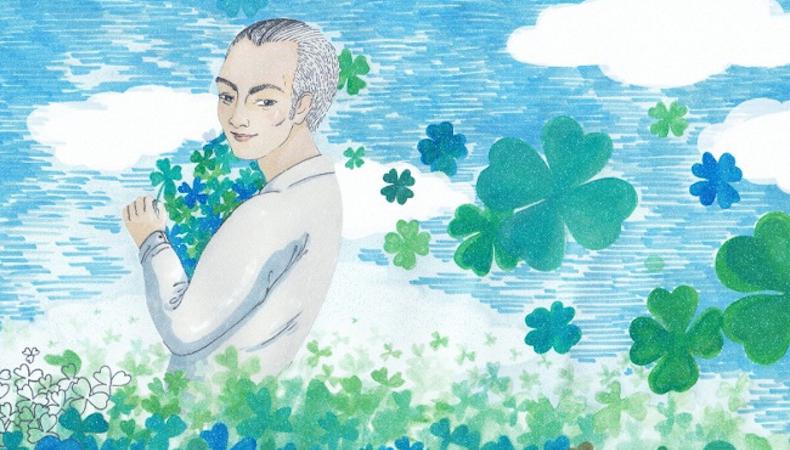 Not a morning goes by that I don't marvel at the fact that I am a working actor. Even though that's what I've been for close to four decades, that daily realization is still invariably followed by one question: How the hell did that happen?
I'm not wallowing in false modesty here. I certainly believe that hard work, passion, commitment, persistence, and low rent all had something to do with it. But mostly I'm reminded of something the great Ruth Gordon said: "To get it right, be born with luck, or else make it. A little money helps, but what really gets it right is to never face the facts."
In short: It takes luck to get ahead, but if you're not lucky, get lucky. But how does one make luck happen, especially in this crazy, contradictory business that I wouldn't trade for anything?
My big answer: I don't know. What I do know (and it took a long time to learn this) is that I'm grateful for all of it; not just the good things and the green years, but the fallow times as well. I'm appreciative of the occasional triumphs (artistic and personal) as well as the abject failures (artistic and personal). Being able to balance the hard knocks is something that comes with time and perspective.
READ: How to Relax and Recharge
I'm not sure I would've done anything different if someone had told me this when I was starting out, but I'm going to say it anyway: Get a life.
We've all heard this said in dismissal, in derision, or as a punch line. It's so easy to minimize because it's so simple, but it's real and it's true. "Luck" comes from the life you create. So get one.
I'm not saying you should make your personal life weigh more against your commitment to craft and career. Nine out of 10 people reading this, even if they tried, would never be able to compromise their passion for excellence, their dedication, or their devout belief in persistence and hard work. That's a part of the DNA of a person who accepts that taking on acting as a vocation means they're called to more than a career. All of this—like well-honed technique—will take care of you. Yes, keep studying, working, auditioning, and trudging forward, because it's not in your nature to give up. But I'm telling you: Get a life.
Cultivate friendships instead of opportunities. Take vacations. If you can't afford one, take regular weekends. Paint your apartment. Learn to cook. Go to church, temple, mosque, meditate—alone or with others. Examine yourself regularly. Take care of your body, not for the sake of your career but for the sake of how you feel. Most important: Mend or heal things that are broken.
With your inherent work ethic, your career and the business will take care of themselves. For most of you, you'll know what to do when an opportunity or disappointment arises. Make sure the same thing applies to your life.
Another thing I ask every morning: How can I be a better person today than I was yesterday? It used to be, how can I be a better actor? It took a while to learn, but I found out that the answer to the first made the answer to the second so much easier.
Sesma is known for his theater work in shows including "Man of La Mancha" and "Pacific Overtures." He can currently be seen in Primary Stage's production of "Discord" at the Cherry Lane Theatre, running now through Oct. 22.
Check out Backstage's theater audition listings!