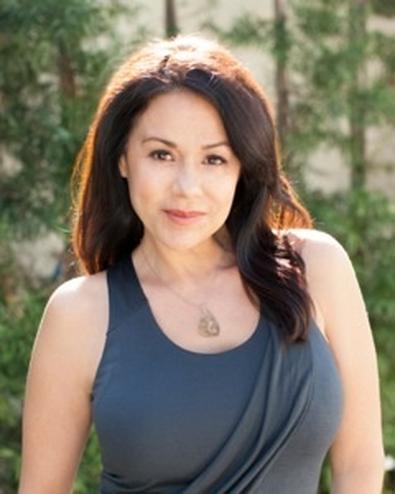 When people ask me what it was like working with some of the most famous actors of our generation – Robert De Niro, Diane Keaton, Susan Sarandon, Robin Williams – my answer is: It was amazing. It was like winning the lottery. I was nervous yet incredibly excited beyond imagination. But most importantly, I was prepared.
Working on a film of this caliber means you have to do your homework and show up ready to work at a certain level, and the set of "The Big Wedding" was nothing but professional. There were never any "I am a big movie star" attitudes. We all shared makeup trailers. We shared cast dinners together. And we all shared a common goal: to arrive prepared to make a movie. Susan Sarandon was word perfect on every take and was quick to share wonderful anecdotes about her years in the business.
I spent an entire afternoon with Diane Keaton trekking in high heels through the middle of a forest for a particular scene where our characters reveal to each other their biggest fears as parents. It was my first major scene with Diane, and she seemed just as nervous as I was. But I knew my lines and was ready to roll. It was so refreshing to realize that she was affable, vulnerable, and human.
Robert DeNiro was very generous. To my delight, I found a welcome to the cast gift in my trailer with a hand written note that read, "Dear Patricia, Break a leg", signed Bob De Niro. (It was a fun Polaroid camera.) He hosted a cast dinner at the estate of his good friend philanthropist Peter Grant. When I asked him to recommend a brunch place in Tribeca to take my family, not only did he suggest a great restaurant, he picked up the check. His generosity did not end there. In a scene where Madonna enters the Griffin's family home for the first time, Bob accidently pushed me in one of the takes. I couldn't stop laughing. So, I suggested he keep it in the scene because it was so funny – and he did. It made it into the movie.
I credit preparation for allowing me to work at this exceptional level. The thought of working with Robin Williams was keeping me awake at night. I was anxious about shooting a scene with one of the funniest men in cinema history where my character, Madonna, takes confession. Director Justin Zackham had given me a framework for my monologue but confidently left it up to me to devise the dialogue. I re-wrote the speech a dozen times. Knowing I was going to improvise most of it, I wanted to make sure that the story had structure and that I didn't waste time. Robin was an absolute gentleman giving me incredible pointers on rhythm, which added to the comedic timing. We were two actors, working together to make the project better.
When my daughter Sage visited the set, I was so proud to have her witness the fruits of my labor. She later divulged with great joy how Diane had complimented my work emphasizing how funny I was in the movie. What an incredible gift from a truly amazing and humble peer.
I like to remind myself that celebrity does not equal professionalism. Hard work and preparation do. When preparation meets opportunity-- success is an eventuality. Because I believe whole-heartedly that we are all created equal in our art.
Patricia Rae stars along side Robert De Niro and Diane Keaton in the much-anticipated Lionsgate ensemble comedy The Big Wedding, which hits theaters today. Rae is best remembered for her iconic role as Carla, the surrogate mother in the shattering HBO movie "Maria Full of Grace." She also appeared in the cult classics "Swim Fan" and "Nightstalker."