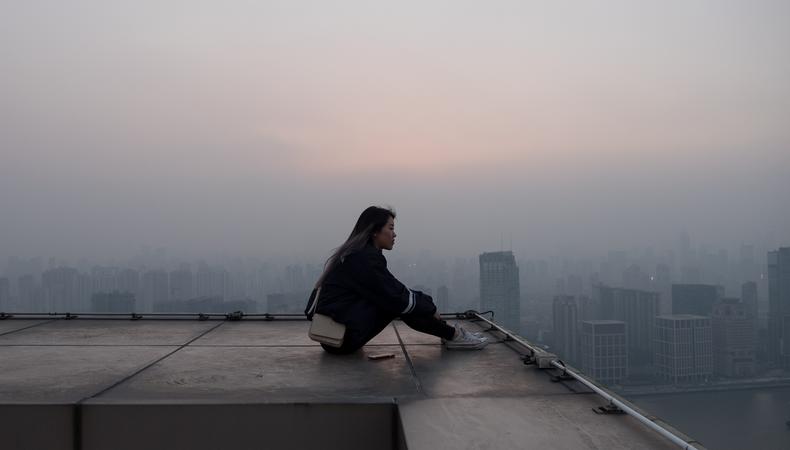 The world feels like it's coming apart. The industry seems uncaring. Your reps (if you have them) are wrapped up in the pilot season/awards/industry swirl and can't help; hell, they're not even returning your emails. There's a knot in your stomach and you feel stuck. As deep-feeling beings, you're carrying a ton of stress, anxiety, and fear. There doesn't seem to be a way out. You want to crawl into bed and binge watch...anything.
We get it. It sucks.
First, know that you're not alone. You and thousands of other people, hundreds of other actors, tons of other industry professionals are feeling it. Television crews are exhausted, counting the days until they get a vacation. More than ever, pilot producers are desperately scrambling to put their show together, praying for divine intervention. Movie people are wondering how to reclaim a business that has become a shadow of its former self and more specifically, how to pay their rent, even after making a celebrated Sundance film.
So, what's an actor to do?
You cannot shut down. Your job requires you to stay present and vulnerable, to be affected by the people and things around you, no matter how painful. And to be leaders in the expression of what you see and feel. It's the only way your work will matter, in the audition room, on set, or on stage.
READ: Self-Care: An Actor's Secret Weapon
Start by stopping. Become conscious. Become aware. Get out of the spiral you may be in. Whatever is pulling you away from your artistry, the expression of your talent, your self-awareness...cut that cord and make way for change. It's going to take work. You're going to have to make real shifts and be a warrior. You're going to have to wake up in the morning and train your brain to do things differently. That means changing the cycle and making important decisions about what truly makes you happy and what really matters. Then, it means turning your decisions into action and creative expression, waiting for no one.
This is bold, dynamic change. It requires taking risks and embracing vulnerability. It means stepping consciously into your power and choosing to make your way through an emotionally violent industry.
For deeply sensitive souls like you, caring for yourself is essential. You have to have a consistent practice of self-care, meditation, connected movement, and journaling, along with the daily expression of your creative voice so you're caring for your body, mind, and heart. Commit to that practice every day.
Wherever you are in your career, you need a foundational structure that helps manage the world around you and the emotional and financial ups and downs. One that keeps you balanced and deep in the craft even when you're not working, and keeps you whole and happy so you can suit up and show up with gusto for that next audition, whenever it comes.
Creating a practice that keeps you connected to yourself, a creative community, and the world around you makes you a better person and actor. This is how you deal with the world that seems to be falling apart, the business that is indifferent, and your life that just doesn't feel like it has space to deal with it all. Commit to a practice of generous self-care and creative expression. Take care of you and your career will thank you for it.
We're here for you at the BGB Studio. Try the BGB 10 Day Actor's Challenges to solidify your self-care practice and join us for BGB Classes to stir your creative spirit.
Get all of your acting questions answered by peers and experts on the Backstage Community forums!
The views expressed in this article are solely that of the individual(s) providing them,
and do not necessarily reflect the opinions of Backstage or its staff.