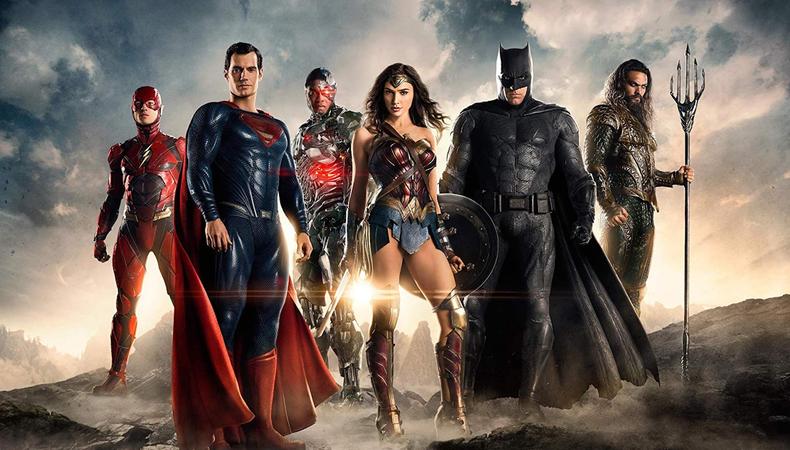 You're the hero the world has been looking for—embrace it with the top gigs casting around the world today! Portray Superman, Batman, Wonder Woman, and others at Warner Bros. World Abu Dhabi. Plus, an electric string trio is wanted for cruise ship performances, circus performers are needed in Ireland, and an instructional video gig in Poland is casting a native English speaker.
LOOK-ALIKES/ACTORS & STREET DRUMMERS FOR WARNER BROS. WORLD ABU DHABI
Warner Bros. World Abu Dhabi is casting character lookalike performers to bring DC Comics characters to life. Talent, aged 19–40, is wanted to portray Batman, Superman, Wonder Woman, Harley Quinn, and more. Athletic physiques, stunt work experience, and confident personalities are required for most of the roles. There will be open casting calls in New York City from April 28–30, in Orlando, Florida from May 2–4, and in Los Angeles from May 7–9. Twelve-month contracts begin in mid-2019 in Abu Dhabi, United Arab Emirates. Salary, benefits including health insurance, airfare, accommodations, and more will be provided. Apply here!
CRUISE SHIP, ELECTRIC STRING TRIO
International Talent Agency RisingStars is seeking a female electric string trio, aged 18–40, for work on a cruise ship. Rehearsals will take place in Italy and the contract runs three to six months aboard the ship. Salary, air tickets, accommodation, and meals will be provided. Apply here!
CIRCUS ARTIST IN RESIDENCE X 2
Fidget Feet Aerial Dance Theatre is looking to employ two circus artists in residence for its new venture, The Bingo Wings Project. Two artists, aged 18–45, are wanted for the intergenerational community project. Performers ideally should have three years of experience teaching aerial dance, dance circus, aerial arts, or circus skills. A driver's license and car are required. Induction, training, and performances will take place in Limerick, Kerry, and Donegal, Ireland from June to October. Talent will be paid for training and performances with travel expenses and accommodation provided. Apply here!
INSTRUCTIONAL VIDEO FOR NEW APPLICATION
A female native English speaker, aged 20–35, is wanted to record a short scene for a professional instructional video of a new app. The video will shoot on the morning of April 28 in Gliwice, Poland. Pay is £300 plus travel and hotel provided. Apply here!