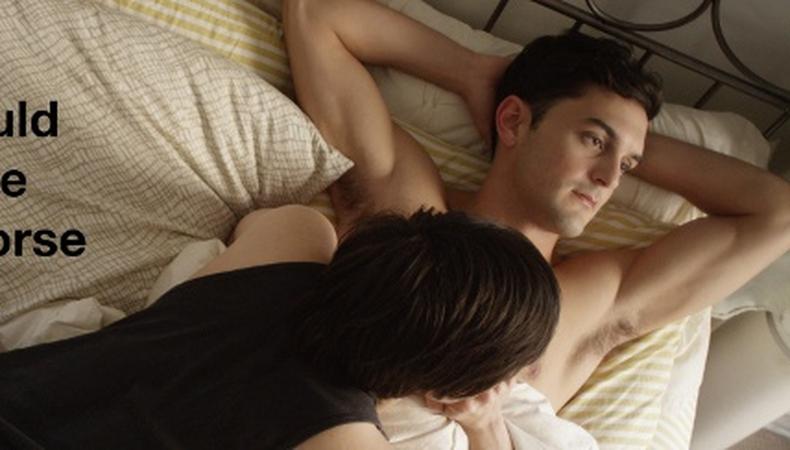 When producing your own content, finding the right rhythm with your collaborators can be as important as professional lighting design—and professional actors. Over the course of two seasons, Broadway vets Wesley Taylor and Mitchell Jarvis have accomplished all three and more with "It Could Be Worse."
"When we first started, we both split the writing and directing and every responsibility, but [by] the second season we fell into our groove," says writer-producer Taylor, who met his co-creator on Broadway's "Rock of Ages." "Mitch is great at communicating with the actors in terms of directing the scene. But these actors are so good I've never been precious with the writing…the people who inhabit the characters are going to know the character better than you because they know the part; you have to trust them and let them do their job."
Trusting their cast wasn't difficult, considering the level of talent present on set. Taylor, who also played Lucas Beineke in "The Addams Family" on Broadway, stars alongside Tony nominee Alison Fraser, Adam Chanler-Berat, Gideon Glick, and Jarvis, with guest stars that include six-time Tony winner Audra McDonald, Laura Benanti, Kyle Dean Massey, Debra Messing, and dozens more.
Inspired by real events, "It Could Be Worse"—which will see its second season air on Hulu—follows a young actor (Taylor) who's trying to further his career with the help of a crazy agent (Jarvis), while dealing with his love affair with two boyfriends, played by Chanler-Berat and Glick.
For Jarvis and Taylor, the Web became an outlet to tell "twisted," comedic tales of humiliation and struggle. "What's funny is how little we got to pay attention to performance," says Jarvis. "I had to set sound levels, focus the camera, hold the boom. Sometimes we had even an actor hold [the boom for their scene partner]."
After the success of the first season, the two took to Kickstarter to raise $50,000 to fund a second—and surpassed their goal by over $10,000. "You have to love the process, not just the product," says Jarvis. "We didn't know much about anything [when we started]: I painted an umbrella white and stuck a light on it [to use as a diffuser]. Then we brought on a producing partner; he opened our eyes to what it takes to make things look pretty, but we basically put ourselves through film school."
Production skills were big lessons at the "It Could Be Worse" film school, but so was handling postproduction and distribution. "Once we were acquired by Pivot [TV] and, subsequently, Hulu, we've been learning through this postacquisition process," says Taylor, "so it was a crash course in delivering media, file transfer, closed captions." The actors also became well-versed in legalities such as appearance release forms when they had to submit forms for 134 people in order for the season to legally appear on Hulu, which began streaming the second season July 17.
As for what audiences can expect this time around, the actors say the content is darker, falling down the "wormhole of the struggling actor." "In the first season Jacob is doing a Broadway show," says Taylor. "In the second season he's in L.A., so it's about TV and film now. It's the same rejections and embarrassments but in a totally different arena."
Like this story? See more of our Now Streaming articles here!