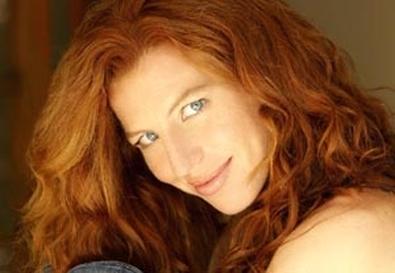 Tanna Frederick
Los Angeles; Henry Jaglom's 'Queen of the Lot,' 'Sylvia' at the Sierra Madre Playhouse
In 2003, during an interview with a potential manager—a reputable gentleman with a prominent office in Beverly Hills—he asked me to take my shirt off. When I reacted by sitting there in wide-eyed silence, he said, "Look at that—you hesitated! See, that tells me something right there. That tells me you don't have what it takes. You don't want it bad enough. All these girls up on this wall you see here would do that right away without even thinking about it. I send these girls into parties, and if I tell them to go up to Harvey Weinstein or George Lucas and promise them a blowjob, these girls will do it. Now, I tell them they don't actually have to give them a blowjob, but do you see what I mean? These girls are willing to go to any length to get what they want. That's what you have to do to make it in this town. You have to be willing to do anything. That's how bad they want to be an actress; that's what you need to do to be successful in this business. I don't think you have what it takes."
Eight years, several leading roles in films, incredible stage runs, setting up my own charity, and creating my own film festival later, I can say that walking out of that jerk's office was the best thing I could have done. The moral of the story? You can be true to who you are and still be successful. Don't ever let someone compromise who you are or what you believe in.
Joan Benedict Steiger
Los Angeles; 'Leona' at the Matrix Theatre, the film 'The Flying Dutchman'
I think Dustin Hoffman summed it up in "Tootsie": "I can be tall. I can be short. I can be fat. I can be thin." I started acting when I was 16. I was a brunette, and this producer in New York told me I had to change my hair to blond because brunettes don't photograph well. I was told my dark hair was too exotic. Then along came Gina Lollobrigida and everyone wanted exotic! Don't listen when people tell you things like that. It's ridiculous. My husband Rod Steiger played roles from Napoleon to Mussolini to Al Capone. What if he listened to someone who told him he was too short or too heavy? He would never have gone on to win the Academy Award.
You have to have training, dedication, and confidence to make it in this business. I remember walking into a commercial audition when I was younger and thinking, "Oh, look at all these gorgeous women. I'll never get the part." Well, I walked in and booked it immediately, and I was on "The Tonight Show" for a year with Steve Allen, doing live commercials for Hazel Bishop. You can't be self-defeating. Throughout your whole career, you're going to hear people say, "That's the producer's girlfriend, so you won't get the part" or "Maybe you should get your face done," and then if you do that, they'll say, "Now you're too young for the part." I only listen to myself. Get training and then listen to yourself.
Rachel Fine
New York; co-host of comedy news series 'The Bonus Show' for Howard TV On Demand; signed to Sunset Records
"Trust me." When I first decided to throw myself back in the biz after taking an extended hiatus, I felt like I was running in a hamster wheel, trying frantically to make things happen. During a photo shoot one day, I met a vice president of a music industry "royal family" (which had just suffered the loss of its "king"). There was something a little shady about him right away, but I was in that desperate place actors get to sometimes. I was willing to go along with whatever he advised, so I signed with him as my manager.
As the months went on, I can't count the number of times I was told I was hired for performances that would mysteriously never happen, landed "endorsement deals" that kept pushing off their shoot dates (indefinitely), or the overt attempts to flat-out get money out of me. When I'd gently confront him about it, he'd always say, "Trust me." Some part of me knew the situation was off, but I just kept making excuses because I wanted so badly to believe that this person was the ticket to my "big break." Doing something in the biz, even with someone shady, seemed less scary than the quiet of doing nothing.
When I finally had the courage to make my own "big break" from them, opportunities I'd only dreamed about began falling in my lap—as did interesting information regarding other people who had been swindled by this guy and his eventual termination from that family's business. When someone brushes off your legitimate concerns with "Trust me," stop. Check your gut. Be honest with yourself and walk away from a situation that doesn't feel good. If it doesn't feel good, nothing good is going to come out of it. I'm so thankful to have a legitimate team of professionals representing me now.
Colin Michael Day
Los Angeles; the film 'The Loneliest Road in America,' 'Block Nine' at the Elephant Theatre
When I first moved out to Los Angeles, I was told to put all my energy into networking. While networking is important, you have to hone your craft. It's essential to being an actor. When you make connections, you want to be able to showcase your talents and have confidence in your ability as a professional actor. If you come into this business thinking you're going to be famous right away just by meeting the right people, you're already setting a very high standard, because becoming famous is a difficult route. I think it's great to just be a working actor, and it's fulfilling to do what I love and be paid for it.
I've networked with plenty of people, but I've done it through projects I'm working on, not by going out to top bars and clubs hoping to meet a producer or director who might offer me a job. You make your connections by working, and working hard. This is not a sprint; it's a long road. Connections are important for getting jobs, making friends, but you get those for working for years and proving yourself.
There's plenty of advice out there, and you should take that advice when it comes. But you can't have the exact same life as an actor who came before you. Find your own representation, your own group, because that's the best way to build your career.