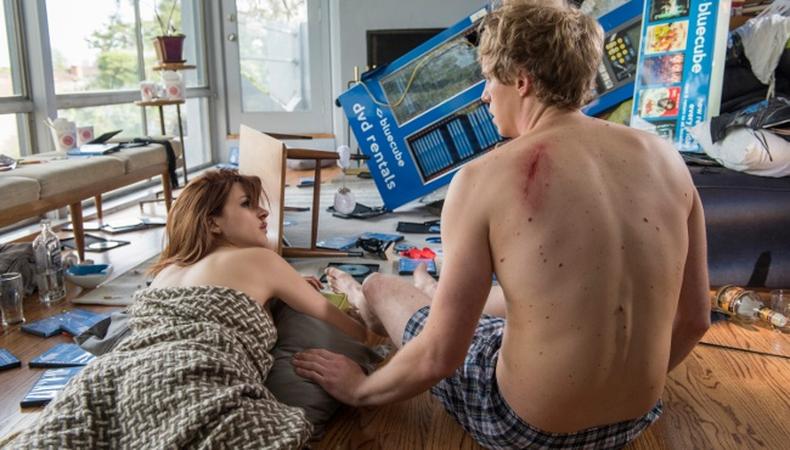 "I learned pretty early on that the writers' room is a no-secrets zone," Stephen Falk says, "having worked pretty extensively with Jenji Kohan, who will ask the mailman about his sex life."
That sense of openness has served Falk well on his FXX comedy "You're the Worst," returning for Season 2 Sept. 9. A gimlet-eyed take on modern romance in L.A., featuring the caustic, occasionally self-destructive Jimmy (Chris Geere) and Gretchen (Aya Cash) and their friends, PTSD-suffering Edgar (Desmin Borges) and the endearingly adulterous Lindsay (Kether Donohue), "You're the Worst" gained fans and fame by being as irreverent about the notion of romance as a Tinder profile.
"For me, drawing a distinction between comedy and drama is pointless and limiting," Falk says, pointing to an episode in which Lindsay tries to reconnect with her awkward husband, Paul (Allan McLeod), by accompanying him on his typical Saturday of fermenting beer, recumbent bike riding, and stargazing. The episode both mocks Paul's weirdness while also offering one of the show's more heartbreaking moments, when Lindsay abandons him for her friends.
"Paul is one of the more authentic characters in the show," Falk says. "He is who he is and loves what he loves, and he doesn't care." Everyone else in Season 1 is trying to figure out who they are or are running away from what they've become, but Paul manages to remain effortlessly himself.
Season 2 will find Jimmy and Gretchen somewhat capitulating to their relationship by moving in together while also trying to find ways to remain their precouple selves. "For Jimmy and Gretchen, a philosophical crisis emerges where they go to extremes to keep the party going," Falk says. "And it's not healthy for them. But thematically, the season is about something Paul says: His definition of love is putting someone else's needs in front of your own. And that's what we see Jimmy and Gretchen struggling to do."
Premiering during a TV season that saw more traditional, network romantic comedies ("A to Z," "Selfie") flame out quickly, the success of Season 1 took Falk by surprise. "I was surprised and thrilled that people like it—and that smart people like it," he says. "That's all I care about. I will entertain dumb people, too, but it is important to me that the right people like it. That's been very gratifying."
A former writer on "Weeds" and "Orange Is the New Black," Falk balks at the word "edgy" in conjunction with comedy in general and "You're the Worst" specifically.
"I do think that the show is pretty universal because it's really just a romantic comedy at heart, and we're all very strange and gross and mean and dark if you really look inside of us," he says. "We all think that we're broken or damaged or on the precipice of always disappointing the people who love us or treating them less than well. And despite that, we still all think that we deserve happiness and love."
Inspired by this post? Check out our Los Angeles audition listings!