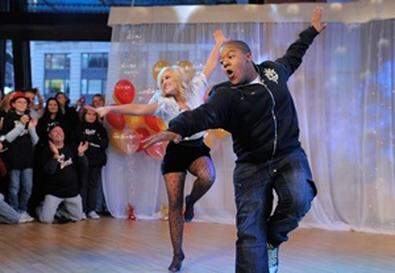 "You either got 'it' or you don't have 'it.' She's got 'it!' " declared music producer Clive Davis as he introduced 21-year-old Whitney Houston to the world on "The Merv Griffin Show" in 1985. "[Whitney's] got an incredible range of talent but guts and soul at the same time…. It's her natural charm."

Simon Cowell recognized the "it factor" in Carrie Underwood during her first audition for "American Idol" and soon after predicted that she would be a finalist. Underwood won Season 4 and has won, to date, five Grammy Awards. Cowell hinted at what it takes when he spoke about Underwood with Oprah Winfrey: "She is not just good in the competition; she is good in the real world.... People have to like you."

The "it factor" is not as elusive as you may imagine. The job of talent and casting agents is to find "it," and they look for certain qualities when scouting talent and auditioning children for film, television, and theatrical productions.

Leslie Zaslower, Nickelodeon Network's director of casting in New York, says, " 'It' usually comes from a natural confidence, a sense of self, and a true presence when in any room, not just when acting or singing. 'It' often comes from the moment a talent walks in the room." Like Davis and Cowell, Zaslower recognizes that those who work in the industry must have a presence outside of performing. " 'It' will be expected to not only happen on TV or film," Zaslower says, "but on the red carpet, in interviews, and so on. Ask yourself, 'Is my child truly ready for the big-picture needs of a brand or just in love with acting?"

It's not enough to have that little sparkle. Dedication to the craft means preparation, hard work, and a financial commitment to paying for training and travel expenses. Victoria Kress, head of the New York Youth Division for Don Buchwald & Associates, says, "One of the things that separates the children that book from those that don't is preparation. Material for film, television, and theater bookings should be memorized. I believe certain classes, teachers, and coaches can enhance the natural abilities of a child and enable them to make good choices."
Joy Pervis calls it the "wow factor" and echoes the need for a serious work ethic. Pervis, of L.A.'s Osbrink Agency and Atlanta's J Pervis Talent, is nationally recognized for discovering, developing, and representing young actors such as Dakota Fanning, Raven-Symone, and Kyle Massey. "Part of that 'wow factor' is being a risk taker and uninhibited," she says. "Not being afraid to step out of that little comfort zone." Improv classes, she adds, help kids think on their feet while performing and auditioning. "Talent you have naturally; skill you develop over time."

"One of the misconceptions of the industry," Pervis says, "is that you can create an overnight success. Dakota started in this business at 5 years old. She has the quintessential 'wow factor,' but one of the things she had, and still has, is the most amazing work ethic, which has to do with being on time, prepared, and respectful of everyone she works with, both on and off the set."

David Doan, theatrical agent for Generation TV, has the singular experience of working in the youth market as a talent manager, a casting director, and a talent agent, most notably helping to cast the "Big Time Rush" and "Victorious" pilots. "You can possess that 'it factor' but still not book," he says. "It's still essential to put in the work. Kids that are training, working with coaches, gaining experience, and really preparing for their auditions will easily stand out."
The "it factor" is real and can be defined, but it takes a passionate dedication to the craft and a financial commitment to make it in the entertainment business.