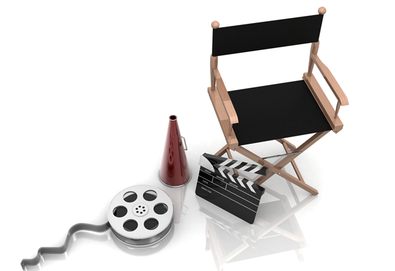 In our DIY age, actors increasingly multitask as writers, producers, and directors to carve out a niche in the field.
Mindy Kaling's career got its start after she co-authored the play "Matt & Ben." Rashida Jones is gaining new acclaim as both star and writer of the recent hit "Celeste and Jesse Forever," and after years as a cast member on "Saturday Night Live," Kristen Wiig has become a formidable film presence after the success of "Bridesmaids," which she co-wrote. Given the changing skill sets now required of actors, how are some of Los Angeles' leading performance schools preparing their students?

Michael Hackett
Chair
Department of Theater, UCLA School of Theater, Film and Television

"It is a really exciting and different world. Integration has been a tradition at the graduate level, but we are trying to break down the barriers even more.

"More and more we feel students need to be empowered to have other skills besides just performance. In addition to theater acting and acting for camera, we have acting for microphone or acting for motion capture [for the graduate program]. Half of the classes are traditional, while the other half deals with more contemporary forms. Students also have access to playwriting classes and courses that acquaint them with contemporary equipment in order to be able to capture and edit their own performances.
"At the undergraduate level, UCLA has traditionally always required students to be involved in more than one discipline. Our undergrad program is a generalist degree, meaning 50 percent of the course work is outside of the department [and] 50 percent is in department, with 25 percent in studies like theater history or dramatic criticism and the other 25 percent in studio courses. We always encourage students to be open to more than one discipline. We look at someone like Tim Robbins, who we are especially proud of, who acts, directs, and writes."
Madeline Puzo
Dean
USC School of Dramatic Arts

"We also have an extensive internship program where our students get course credit for internships through the profession—everywhere from Center Theatre Group to Warner Bros. Records.
"It has always been an imperative to create a 'well-rounded student,' a student who has been both well-educated and well-trained artistically. That is why I am pleased to be the dean of an arts school at a major research university. Not only do our students take studio classes, which deepen and refine their talents as artists; they also receive an outstanding university education. In my many years working in the professional theater, I never met a talented actor who wasn't also well-read and engaged in the world around her or him.

"For both our B.A. and our B.F.A. students there is a wide array of acting, voice, movement, and professional preparation classes, as well as acting for the camera and voiceover classes. We believe the core of actor training is training for the stage, which is ultimately the actor's true home, for that is where the actor has total authority over and responsibility for his or her performances—in other words, nobody will 'fix it in post'—but we also know that actors need to be as comfortable in front of the camera and in the recording booth if they are to move into successful careers.

"In addition to the approximately 20 productions the school mounts each academic year, the students also independently produce at least another 12 plays. These independent student productions are an important part of our students' growth. They provide an arena for peer-to-peer learning and an opportunity for the students to take total responsibility for themselves as artists.

"[My best piece of advice for students is] be patient, be persistent, find a good place—either an acting class or a theater group—so that you can continue growing as an actor and audition for as many things as possible."
Kevin Wetmore
Chair
Theatre Arts, Loyola Marymount University

"Our students study writing with Beth Henley, who was the Academy Award nominee for 'Crimes of the Heart' and who mentors them to write creatively. They can also take classes in screenwriting in the School of Film and Television, so the students have many opportunities to learn to write.
"It has become an imperative to train students in breadth as well as depth. Given the explosion of DIY (especially with YouTube and sites like College­Humor or Funny or Die), we encourage students to take classes in a variety of techniques and to seek out opportunities both on campus and off to practice their craft onstage and in front of the camera, as well as develop their own content. We also encourage them to develop working relationships with each other, as they can lift each other as they climb. So we offer classes like Acting for the Camera alongside more traditional theater courses. We have also seen our production season become more multimedia and more technology driven. At the same time, students still need grounding in very basic technique.
"If you don't have the skills to pay the bills, it doesn't matter if you know how to upload your video. It won't secure you work. Likewise, casting directors aren't spending the day on YouTube looking for the film you made with your friends in your dorm room. We encourage the development of a toolbox of necessary and usable skills that show the performers, writers, designers, directors at their best.

"Many of our majors also minor in film production, not only so that they learn how to generate their own content but also so they understand the process of filmmaking better, which in the long run makes them better actors. If you know how to use the tools, you know how to perform for them effectively."