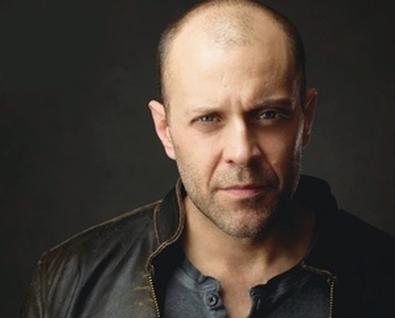 There is incredible power in writing a solo show. It will undoubtedly be hard work, but the rewards both professionally and spiritually are immense and absolutely worth it. Here's how you can get started today.
1. Find a subject that you are insanely passionate about. Don't pick a subject that you are not passionate about because the amount of work that you will have to put in will be intense. If the passion is not there, you won't be able to withstand the tough and frustrating moments. (Yes, you will have a few of those.)
Think of something you love to watch on TV, read about, or discuss. For me, it was American history. I have a deep passion for the subject, which is why I wrote my show, "The American Soldier," based off of veteran letters.
2. Write every thought and idea down. Buy a notebook and start writing down notes, quotes, phrases, or statements that you either read or hear on TV or anywhere else. YouTube is an amazing source of information. Watch documentaries, films, and read all you can on the subject and cut and highlight magazine and newspaper articles. The software Evernote allows you to clip, post, and record video and audio, and upload images you find compelling for your show.
3. Don't worry about the end goal. Simply research and collect as much as you can on your show. Your most important task is to keep driving your passion and inspiration. This is the fun part, so let it be fun.
4. Just write. Find three days a week and a time in the day that you can concentrate for two 45-minute intervals with 15-minute breaks. I always suggest first thing in the morning. You want to work when everyone else is sleeping and interruptions are at a minimum. Don't check your phone when you write. You can check it during the 15-minute break.
5. Take all of your material to a solo show workshop class. Once you feel you have written enough material (and you will know when that is), there you will have objective eyes and ears to help you prune and shape it. Always delegate the things you are not good at to experts who have more experience in those fields. Find a kind, encouraging (they must be kind and encouraging) teacher or class with a strong track record. Getting involved with a solo workshop is great because it will force you to perform your material for an audience and keep you to a timeline.
6. Start your director search. Once you have all of your material shaped and have workshopped it to a group of people, you can start your director search. Create a list of possible directors with whom you would like to work. Ask your friends and industry contacts for referrals. Research them and find out what they have done. Ask everyone.
7. Memorize a piece of your show. Really craft it as if you were taking it to an audition. Find two or three directors you want to work with and perform it for them. If you gel with them and they like your work, then you have found your director. Don't be discouraged if they say no. You will get many no's; it is part of the game. When they give you a no, ask them if they know someone who might be interested. Rinse and repeat.
There will be moments when you feel no one sees your vision. But that's OK because it's your vision. If you keep at it and hear yes when everyone else says no, you will be rewarded beyond your dreams. Many told me no and that my idea didn't really make sense. I have performed my show around the country, been nominated for awards, received incredibly strong reviews, and earned four stars at the at the Edinburgh Fringe Festival. But most importantly, I have grown my confidence as a producer and artist by 20 fold and opened many, many doors for myself.
Inspired by this post? Check out our audition listings!
Want more acting tips? Watch here:
The views expressed in this article are solely that of the individual(s) providing them,
and do not necessarily reflect the opinions of Backstage or its staff.