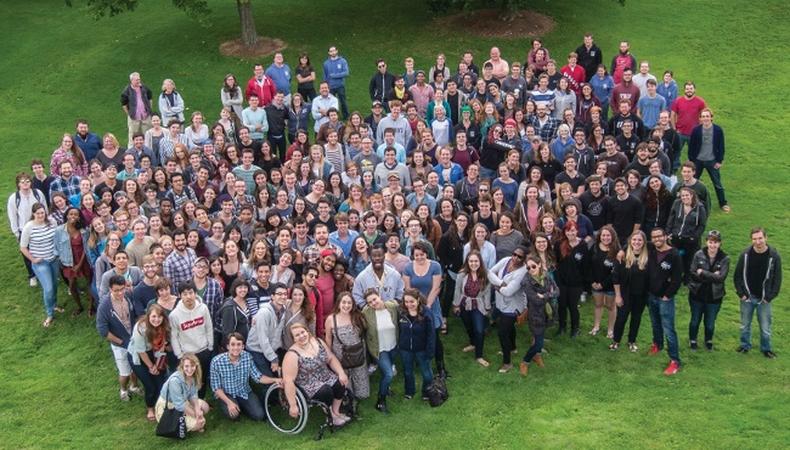 The Massachusetts summer festival that launched Austin Pendleton, Christopher Reeve, and the current Broadway production of "The Elephant Man" into the theatrical stratosphere is now accepting applications to its renowned apprenticeship program. Nestled in the scenic Berkshires, the Tony-winning Williamstown Theatre Festival puts early-career actors and artists through the wringer from June–August, immersing them in the vigorous world of professional theater among some of the best. If you're looking for hands-on training and networking opportunities, you have until March 15 to make this summer one to remember.
Apprentices are critical to both the festival's logistical operations and its philosophy, explained artistic director Mandy Greenfield. Williamstown Theatre Festival is "in many instances the steppingstone between their education and their early experiences in the professional arena—into the fire, the hot seat, the real belly of the theater scene." Because apprentices are doing everything from building sets and hanging lights to auditioning for productions and taking master classes from the likes of Bradley Cooper, Allison Janney, and Joe Mantello, they brush shoulders with the best in the biz 24/7. "This is really a place where actors have a unique opportunity to get in there and make themselves known in a universe where some of the most established luminary actors, writers, and directors are coming to make great work in the summer," said Greenfield.
The program is both exhaustive and exhausting, giving participants a chance to reflect on their career goals while learning the ropes. "At a certain point in any young artist's path you have to make a decision: Is this my life?" said festival producer Stephen Kaus. "When I get down and dirty, when I work this hard, when I really bust it, is this what I want to be busting it for? The answer, whether it be 'yes' or, frankly, 'no,' is important for anyone to have at that moment in their career or education."
Although it's chiefly actors who tend to gravitate to the festival, Greenfield and Kaus encourage artists interested in any and all aspects of the theater-making process to submit. Applicants must mail in a headshot, résumé, two letters of recommendation, and several one-page statements. "We're looking for people with a real hunger or appetite for getting their hands dirty across the disciplines," said Greenfield. A summer at Williamstown is about "lending a hand in the service of getting shows up and on. It's only in the theater where a true legacy of apprenticeship still happens. This is the place where young artists, young professionals, emerging talent, can get that opportunity."
Applications for the 2015 program must be received by March 1 if submitting for scholarships. Greenfield advises potential apprentices to think of the application materials as their audition. "Be your best self: be bold, be brave, and be excellent."
Inspired by this post? Check out our theater audition listings!