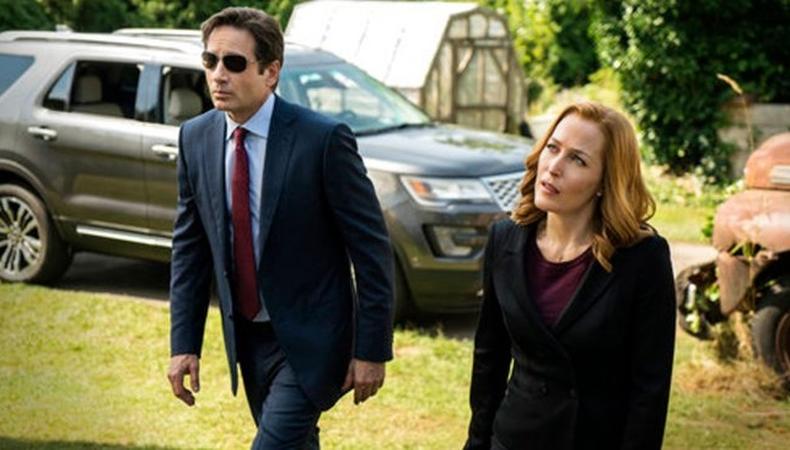 Stay in the loop on industry and casting news with our write-up on who's been slated for recent film and television roles!
"The X-Files"
Government cover-ups and bright lights in the sky proved to be a ratings boom for Fox in 2016, so it comes as no surprise that the '90s property landed a second revival run. What's been dubbed Season 11—counting each abbreviated season of the original nine—will pick up where the previous nostalgia binge left off. The next outing for Mulder and Scully, still being led by series stars Gillian Anderson and David Duchovny, will find the duo fighting off an impending viral genocide, dealing with the arrival of some little green men, and possibly even finding their long-lost son, William. While only a few solid details are available for the 10-episode event, it is rumored that previous and original series casting director Rick Millikan is back on board, along with series creator Chris Carter. Filming is anticipated to begin around August in Vancouver, British Columbia.
"Deadlier Than the Male"
There's a fine line between hero and villain, and three women are about to find where the edge of one lies and the other begins. TNT is looking to showcase its new pilot pickup "Deadlier Than the Male," and posit the question: When does a goal turn into a vendetta? Three women, each with some defining past trauma, ranging from a recovering serial predator to a mother grieving a missing child, are pushed to the edge as they field the gray area between victim and perpetrator. While no names are currently attached, the drama project is looking to stock up on East Coast actors with the help of Laura Rosenthal Casting and West Coast talent with Arlie Day. Production on the deadly pilot is anticipated to start in June of this year. The Bayou vistas of New Orleans will host the summer project.
"The Climb"
In a world where internet promotion reaches beyond corporations and into the lives of anyone with an affinity for social media, it's no wonder "Internet Famous" has become a credible job title. Two friends stuck in their dead-end jobs work on bolstering their internet fame with one drawback: The only thing they're good at is wanting to be famous. Amazon is looking to get its 15 minutes with the new Vickie Thomas–cast project. While no actors are currently attached, the comedy pilot, based on the experiences of actor Diarra Kilpatrick, will start filming in mid-May in Kilpatrick's hometown of Detroit.
For the latest news, check out backstage.com/resources to find thousands of production listings, casting directors, acting classes, agents, and more!
Want to find out who's casting? What projects are happening? Call Sheet's Industry Buzz will help you stay in the know. For more industry insight, watch below and check out our YouTube Channel!