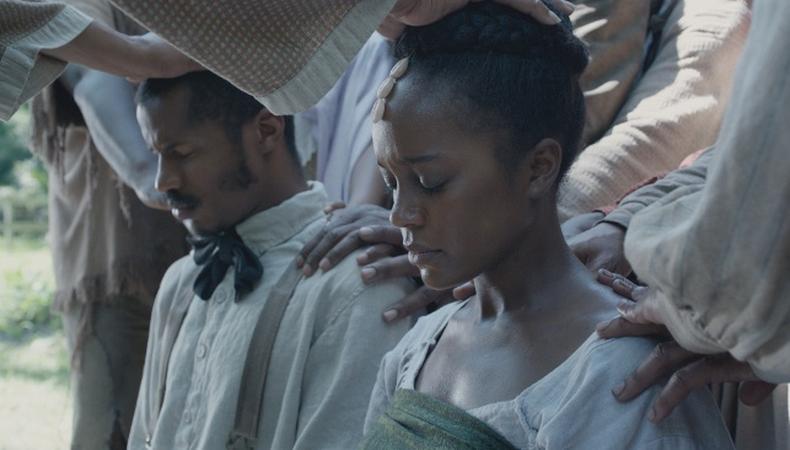 A single actor's performance can prove transporting, but when an entire cast is able to channel a film's impetus, the experience can feel oneiric. This awards season is packed with great group performances. Here are six coming out of top studios that are worth keeping an eye on leading up to the Oscars in February.
"Billy Lynn's Long Halftime Walk" (Sony Pictures Entertainment)
Although watching two-time Academy Award winner Ang Lee's latest feature takes some getting used to, there's no denying you're witnessing a director and an ensemble of actors (led by newcomer Joe Alwyn as Billy Lynn) at the height of their powers. Shot in incredibly high resolution at 120 frames per second and screened in 3-D, the final product has gotten mixed reviews, with some saying it's too hyper-real to be an enjoyable filmgoing experience. But when processed with an open mind, the film proves absolutely transporting. So, too, is the acting.
Garrett Hedlund ("Unbroken") said in a recent interview that Lee directed them to not act, but just "be"—anything less in such high resolution would appear stilted and contrived. The ensemble was up for the challenge, and Hedlund is a particular standout for his work as the gruff, dry-humored Sgt. David Dime, leader of the Bravo Company squad that's now being touted as a group of military heroes. (The bulk of the film takes place while the group is on a promotional tour and appearing in a Thanksgiving Day football halftime show with Destiny's Child.) Steve Martin plays a football team's slimy owner and Kristen Stewart reps the home Billy leaves behind as his pacifist sister. Together, the characters frame who Billy is and where he's going, in ways both touching and profound. —Benjamin Lindsay
"The Birth of a Nation" (Fox Searchlight Pictures)
As the first Hollywood film depicting a successful slave rebellion, the stakes were already high for actor Nate Parker's feature-length directorial debut. But the Sundance hit relies as heavily on its writer, director, producer, and star as it does on the rest of its brilliant ensemble cast. Set in the antebellum South, "The Birth of a Nation" follows Nat Turner, a preacher whose organized revolt led to the death of dozens of slave owners in 1831. A slow burn that makes a meal of stoking its coals, the film ends with a fiery and well-deserved release. Starring Aja Naomi King as Nat's wife, Armie Hammer as his slave master, and Colman Domingo as his right-hand man in the rebellion, plus supporting turns from Jackie Earle Haley, Penelope Ann Miller, Aunjanue Ellis, Mark Boone Jr., Roger Guenveur Smith, and Gabrielle Union, "Birth" provides no clear villains, instead delivering nuanced portraits of classic arcs. Regardless of this awards season's outcome, this group's deeply felt performances are feats unto themselves. —Briana Rodriguez
"Fences" (Paramount Pictures)
Largely considered August Wilson's greatest masterpiece, "Fences" demands an even higher level of emotional intensity and actorly commitment than his other plays. The story of Troy Maxson and his family living in their 1957 Pittsburgh apartment encompasses both intimate specificity and a broad view of the African-American experience. Led by director and star Denzel Washington, the cast of this screen adaptation rises to the occasion and then some, elevating each other to some of the greatest on-camera acting this season.
Having played Troy and Rose (and having each won Tony Awards for it) on Broadway, Washington and Viola Davis give fully inhabited performances, both riveting and real. They know their characters backward and forward, making it difficult to imagine anyone else in such iconic parts. But their work is bolstered by an equally adept supporting cast: Stephen McKinley Henderson as Troy's loyal friend Bono, Jovan Adepo and Russell Hornsby as Troy's frustrated sons, and Mykelti Williamson as his angelic brother Gabriel. Other than a last, spectacularly divine moment, "Fences" anchors each interaction in real, unabashed humanity, the cast unleashing wave after wave of emotional nuance, like a growing tempest of master class–level acting. It's a group dynamic that belongs in the pantheon of truly great film performances. —Jack Smart
"Hacksaw Ridge" (Summit Entertainment)
"Hacksaw Ridge" is a real-life superhero movie that comes spandex-free. Andrew Garfield stars as Desmond T. Doss, an unsung World War II hero and the first-ever conscientious objector to be awarded the Medal of Honor. Without so much as touching a rifle due to his devoutly pacifist religious beliefs, Doss saved dozens of his injured comrades on the film's titular Japanese battlefield.
The feature has received enthusiastic receptions thus far and will surely be cited as a comeback of sorts for the long-shunned Mel Gibson, who hasn't made a movie since 2006's "Apocalypto" and a series of public faux pas. Unsparing in its depiction of violence and loss, Gibson's film boasts an especially gripping performance from comedic actor Vince Vaughn, and is buoyed by Garfield and his inspiring Doss. The "Social Network" star leverages the story's brutality with Doss' unyielding devotion to God and his wartime brothers, and gives this little-known man the Hollywood treatment he has long deserved. —BL
"Nocturnal Animals" (Focus Features)
Weaving emotional performances to complement one another is an art, but doing so successfully when the actors rarely share the screen is a rarity that deserves a special sort of recognition. Tom Ford's "Nocturnal Animals" is one such example. At the film's center sit Susan and Edward (Amy Adams and Jake Gyllenhaal), a divorced couple brought back together by the titular violent novel Edward has penned and dedicated to his ex-wife. Years after Susan broke his heart, the revenge tale he's written unpacks itself like a Russian nesting doll, making for a cinematic experience as gripping as it is gorgeous. Part flashback cuts, part visualization of the book's pages, "Nocturnal Animals" will leave audiences tossing and turning. Alongside Gyllenhaal and antagonist Aaron Taylor-Johnson, the ever-fascinating Michael Shannon, here starring as a sheriff hell-bent on justice, cracks each terrifying layer open with relish. The tragic Isla Fisher, Armie Hammer, Laura Linney, and Michael Sheen provide supporting help for a fully fleshed-out world populated with salt-of-the-Earth folks and the devils who give them work. —BR
"Zootopia" (Walt Disney Studios)
Technically more of a menagerie than an ensemble, the cast of "Zootopia" deserves credit for turning yet another feel-good animated movie about talking animals into one of the most insightfully relevant, yet accessible, stories of the year. Centered on the buddy-cop adventures of Judy Hopps (Ginnifer Goodwin), a rabbit, and Nick Wilde (Jason Bateman), a fox, the Disney film took critics and audiences by surprise with its sure-footed treatment of social stereotypes and discrimination—not to mention a hilariously spot-on depiction of bureaucracy at a DMV run by sloths.
Goodwin leads the way with Judy, whose earnestness could come off sickly sweet in the hands of a lesser voice actor. She and Bateman have the ever-shifting dynamics of their characters down; close your eyes, and you'll hear an interplay between them as nuanced as it is warm. Rounding out the ensemble are Idris Elba as a buffalo police chief with a soft spot, Bonnie Hunt and Don Lake as Judy's supportive parents, J.K. Simmons as a pompous lion mayor, and the particularly wonderful Jenny Slate as his timid sheep assistant. Don't discount the talking-animals flick: "Zootopia" boasts real substance, thanks mostly to its voiceover talent. —JS
Want to star in a studio film? Your next gig could be among our film audition listings!