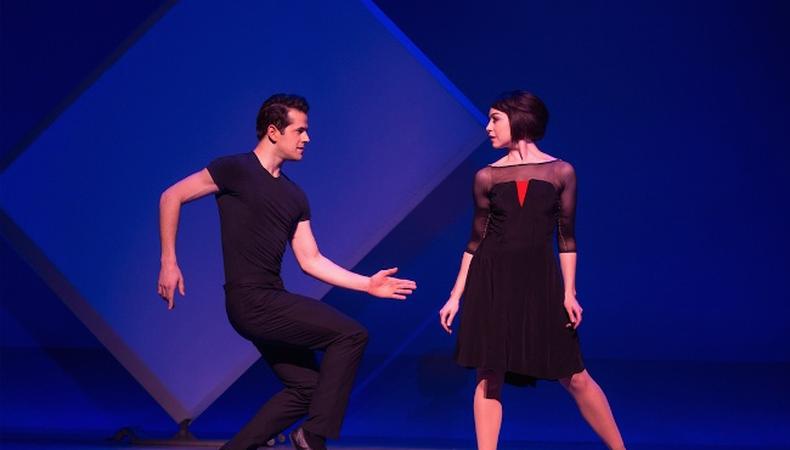 It was a remarkable year for dance on Broadway. With the opening of "An American in Paris"; the revival of "On the Town" (which will soon welcome American Ballet Theater's first African-American principal dancer, Misty Copeland); the large-scale genre mash-up ensemble numbers of "Something Rotten!"; and even "Honeymoon in Vegas," which saw Tony Danza do a tap solo, dance was the talk of the town.
There to honor the dancers of the Great White Way were the Fred and Adele Astaire Awards, now in their 33rd year. Designed to spotlight outstanding performers on the Broadway stage, the 2015 season saw too many standouts to recognize just one, resulting in ties for the male (between Tony Yazbeck of "On the Town" and Robert Fairchild of "An American in Paris") and choreographer categories.
"I love when we have ties because it's more about the community and the performers," says Patricia Watt, executive producer of the awards, which were held June 1. "There was such a great feeling this year. People are supportive even if they don't win!"
But counted among those who did win was Royal Ballet dancer and Tony nominee Leanne Cope. The English ballerina was exquisite as the demure Lise in "An American in Paris," where she starred opposite Fairchild in her Broadway debut.
"With shows [like 'An American in Paris'], you're introducing the average theatergoer, who might not go to the ballet, to that world," says Watt. "Adding ballet to the mix this year was really exciting."
The man responsible for Cope and Fairchild's gorgeous pas de deux in the second half, Christopher Wheeldon, was awarded with the outstanding choreography award alongside "On the Town" mastermind Joshua Bergasse, who also created this season's choreography for the 22-person cast of "Gigi."
This was the first year the awards also included ensemble recognition, which went to "On the Twentieth Century" cast members Phillip Attmore, Rick Faugno, Drew King, and Richard Riaz Yoder.
The Astaires awarded best choreography in a feature film to "Desert Dancer" choreographer Akram Khan. Especially poignant subject matter—a man tries to start a dance company in Tehran, Iran, despite the country's ban on dance—was strengthened by Khan's creativity.
Harvey Weinstein, producer of Broadway's "Finding Neverland," was recognized for his outstanding contribution to musical theater and film, and Joel Grey, best known for his role in "Cabaret," won the lifetime achievement award.
Next year, the awards are considering expanding the nomination pool to Off-Broadway. With shows like "Fuerza Bruta" and "Stomp" still going strong, recognition from the Astaire nominating committee seems due.
Tapped to determine the selection of the year's extraordinary dancers include big-time Broadway producer and nominating committee chair Wendy Federman; New York Times dance critic Anna Kisselgoff; Wendy Perron, former editor in chief of Dance Magazine; Tony nominee Don Correia; and others.
"Things have changed in the last 25 to 30 years," says Watt of the dance landscape. "Before, when you produced a musical, you didn't always have dancing! 'On the Twentieth Century' didn't originally have dancers, but from the producer's standpoint, it adds so much to a show.
"A lot more dancers were employed this year than usual, and with Gloria Estefan's show ['On Your Feet!'] coming to Broadway, it seems like we're going to see more and more dance on Broadway—as we should!"
Inspired by this post? Check out our Broadway audition listings!