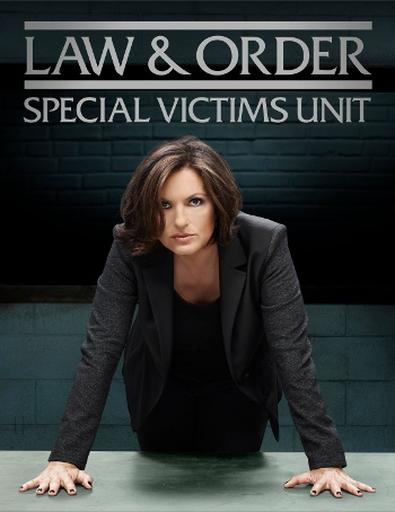 When you look at the résumés of this year's biggest stars—the leads of "Birdman," "Boyhood," "The Hunger Games: Mockingjay – Part 1," "Interstellar," and "Into the Woods," among others—you'll see a common credit: NBC's long-running "Law & Order" franchise.
The phenomenon isn't only in film, either. Pick up any Playbill and a "Law & Order" will be listed in almost every cast member's bio. The series is often a gateway to more TV work: More than 30 "Orange Is the New Black" cast members have appeared on one of the five franchise series.
Over the 24 years Dick Wolf's deceptively simple premise has been on the air in its various spinoffs, NBC has aired more than 1,000 combined episodes and hired countless actors to play criminals, victims, cops, lawyers, judges, witnesses, and suspects. Along the way, "Law & Order" became a significant milestone, allowing many of New York's theater actors the opportunity to get their on-camera feet wet.
"I know my first 'Law & Order' was in 1992 and I had just moved to New York from Chicago," says Denis O'Hare, a Tony winner who racked up seven appearances on the franchise and is currently co-starring on the fourth season of FX's "American Horror Story." "It really showed casting directors what I was capable of."
In addition to the exposure, it was also about the paycheck. "For a lot of actors, that was their one opportunity to get on-camera time and get paid a really good wage," Amy Landecker says. "So we all owed a lot to Dick Wolf."
Many actors, when asked, expressed similar feelings of wanting or craving a part on the show. "I was very excited about it at the time because I had two episodes—I had a little arc. It was my first recurring role," Landecker recalls. Originally a theater and voiceover actor, the "Transparent" star admits she moved to the city late in her career, but still went after one of those coveted guest roles. "That was what you did in New York: You tried to get all the 'Law & Order' shows that you could."
What started as a necessity for many eventually became a rite of passage for a new generation of actors. By the mid-aughts, the franchise had spawned four spinoffs ("Criminal Intent," "LA," "Special Victims Unit," and "Trial by Jury"), a TV film, and an expanded procedural universe that included "Conviction," "Deadline," "Homicide: Life on the Street," "In Plain Sight," "Jo," "New York Undercover," and NBC's latest two, "Chicago Fire" and "Chicago P.D."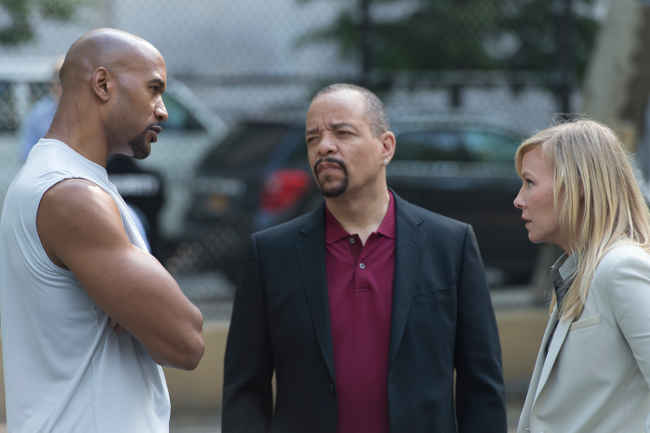 "It was really exciting as an actor working in New York," says Ari Graynor ("For a Good Time, Call…"), who appeared on "SVU" in 2003. "Being on any of the 'Law & Order' [shows] is a total rite of passage. You don't have your badge of being an actor in New York if you haven't been on 'Law & Order.' "
By the time Graynor added the franchise to her résumé, it had become such a revolving door for young actors that it turned into a head nod among future co-stars. "It's funny because I was doing [Off-Broadway play 'Dog Sees God']. It had a really amazing cast of young actors. It was me, Kelli Garner, Ian Somerhalder, Eddie Kaye Thomas, Logan Marshall-Green, [and] Keith Nobbs, and we had all been on one of the 'Law & Order' shows," Graynor says. "When we were writing our bios, we wanted to all end our bios with our 'Law & Order' credits. We didn't end up doing it, but it was one of those things we had a laugh about."
While most stars—and avid fans obsessed with trivia—acknowledge these roles with a sense of pride, that's not to say it was a wholly positive experience. Rooney Mara famously shunned her 2006 guest stint when she emerged as star of "Girl With the Dragon Tattoo" (and later backpedaled, telling the Huffington Post, "That was my first job. It couldn't have been more exciting for me. It's an experience I hold very dear to my heart"). Both Amy Sedaris and Scott Adsit recalled the tenser side of the well-oiled beast the franchise has become. "It felt like drive-by shooting to me," Sedaris says. "They do so many different locations on that—the episode I worked on, anyway. It was like, 'Boom, we've got it! Boom, we've got it!' " Meanwhile, Adsit's most distinct memory was the dark tone of "SVU." "I understood that there was a high turnover for the employees on the crew because every single show was about rape," he says.
Yet even that seemed to be part of the ritual. "You know you're an actor in New York when you're on 'SVU,' " adds the former "30 Rock" star, who appeared on the series' 200th episode.
Unfortunately, that accomplishment seems to be on the verge of extinction. In the 15 years since "SVU" premiered, all of the other series have been canceled. The only other existing shows in the Dick Wolf universe are NBC's two Chicago-based dramas, "Fire" and "P.D."
"When they started to get whittled down, it was very sad for people," Landecker says. Which is not to say that New York is lacking in television opportunities. Emerging as the front-runner for New York–based procedurals is CBS' hit series "The Good Wife," starring Julianna Margulies and Christine Baranski (also a "Law & Order" alumnus) and cast by Mark Saks.
When asked about the CBS legal drama, O'Hare and Sedaris remarked how it was filling the void. " 'The Good Wife' is kind of the 'Law & Order' now, isn't it?" Sedaris asks.
"[It] is the go-to show for most New York actors to have a nice, juicy role," O'Hare says. Both actors are among the few "L&O" alumni to have also appeared alongside Margulies and Baranski—which is sure to become a new rite of passage for the existing generation of actors looking for work.
The age of "L&O" may be drawing to a close, but the credits—and residuals—won't disappear anytime soon. "I still get my little checks in the mail," Landecker says.
Inspired by this post? Check out our television audition listings!