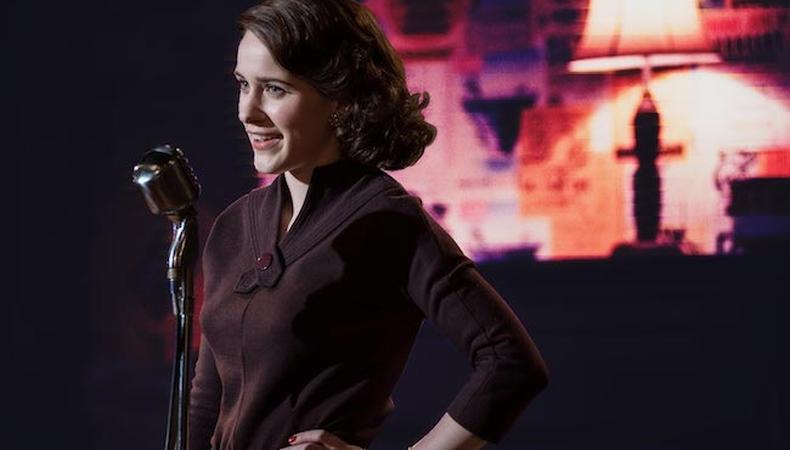 In the era of peak television, how does the average couch potato keep up with new offerings? Backstage has you covered: We're spotlighting our favorite TV comedies and why some of their performances deserve attention from the Television Academy come Emmy nominations time.
"Barry" (HBO)
We've never seen the working actor's life portrayed quite like this. A hilariously dark take on the challenges of a later-in-life career change, "Barry" features Bill Hader as both co-creator (alongside Alec Berg) and star of this comedy about a hitman bringing new meaning to the term "hitting his mark." After stumbling into a Los Angeles acting class, the hired gun decides to give up what he's best at to pursue theater. Henry Winkler stars as his borderline abusive acting teacher, Sarah Goldberg is his desperate classmate, and Stephen Root plays foil to his newfound passion. Can you believe Hader's classic deadpan isn't even the best part of this show? It's a must-watch. —Briana Rodriguez
'In the Envelope' Podcast: Henry Winkler on Navigating Hollywood for Decades
"GLOW" (Netflix)
A group of leotard-clad women play-acting inside a wrestling ring isn't exactly a conventional setup for one of the year's most inspired, feminist shows, but it's that unexpected juxtaposition that makes "GLOW" such a treat. Inspired by the Gorgeous Ladies of Wrestling circuit from the '80s (yes, this was a real thing), the show features a diverse ensemble—in the truest sense—of strong, kickass women as they navigate the camp of TV wrestling and the truths, flaws, and camaraderie that come with it. Led by TV stalwarts Alison Brie and Betty Gilpin alongside curmudgeonly scene-stealer Marc Maron, and with creative input from executive producer Jenji Kohan, it's the most streaming fun you'll have all year. —Allie White
"Grown-ish" (Freeform)
Following in the footsteps of college chronicles like "A Different World" and "Dear White People," "Grown-ish" is a fresh look at the university experience as seen through the eyes of Generation Z. With everything from a class on drones to dorm room symposiums on exactly how to respond to a "u up?" text, the series paints an honest portrait of millennials just learning to use their voices—while maintaining the lightheartedness of its ABC parent show, "Black-ish." Zoey Johnson (Yara Shahidi) has a lot of growing up to do, but tracking her journey proves a fun and fulfilling ride. —Simone Ritchie
"The Last O.G." (TBS)
Showcasing the inimitable talents of Tracy Morgan, "The Last O.G." follows Tray, a newly freed ex-convict returned to Brooklyn after 15 years behind bars who's now on a quest to carve out a home in a gentrified community that has evolved without him. Also featured is Tiffany Haddish as Shay, Tray's former flame and "baby mama," who begrudgingly lets him back into their family's lives. The two display a surprising chemistry and range that neither actor is known for but prove adept at pulling off. While you might expect "O.G." to be defined by the outlandish comedy style that made Morgan famous, it's Tray's confidence, seemingly inexhaustible optimism, and heart that make it stand out. —Francis Ramos
READ: 17 Emmy-Less Actors Who Deserve TV's Biggest Award
"The Marvelous Mrs. Maisel" (Amazon)
"Sharp" is the epitomizing adjective for freshman series "The Marvelous Mrs. Maisel," in which each whip-smart line of dialogue and acutely directed shot is as starchly pressed as its salivatory wardrobe. A sort of sassier, suaver, more sophisticated older sister to creator Amy Sherman-Palladino's "Gilmore Girls," the eight-episode premiere season was a shock to the senses when it dropped in full on Amazon last year. As the titular Upper West Side housewife thrust into the world of 1950s standup, Rachel Brosnahan leads the across-the-board terrific cast (Tony Shalhoub is particularly wonderful as her perpetually perturbed father) while establishing herself as episodic comedy's new "it" girl. —Casey Mink
Want to work on television? Check out Backstage's TV audition listings!