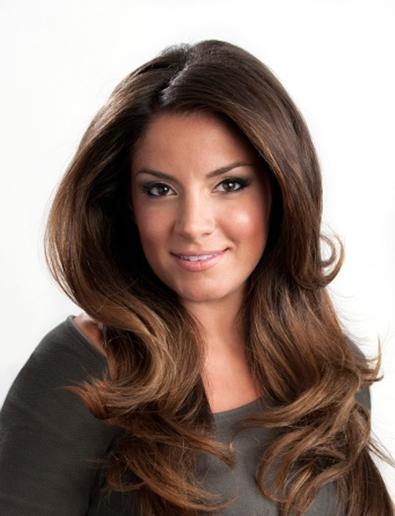 Farnaz Esnaashari-Charmatz is the creator of Nickelodeon's "Shimmer and Shine," the highest-rated show on the network for preschoolers. She rose through the ranks at Nick, starting as an intern and eventually getting promotions to work on shows like "Go, Diego, Go!" and "Dora the Explorer" before she started pitching her own ideas.
How did you transition from an animator to a leadership role?
While I was doing my regular job for Nick, I started pitching shows to Nick Jr. in 2009, when I was on maternity leave with my son. Nick Jr. was having casting calls for ideas. I pitched for five years before "Shimmer and Shine."
That's a lot of rejection.
Someone asked me once, "Don't you wish you got the show 13 ideas ago?" My first reaction was, "No, I had to fail in order to succeed." Every time I failed I got one step closer to understanding what it meant to succeed. I'm grateful for that rejection, because at least they kept me coming back. Without that, I wouldn't have gotten to that position.
READ: 4 Tips on How to Handle Rejection
Did you have an aha moment about why you were being rejected?
It really clicked when—and this is the secret of how to make it happen!—when they would give me notes and I would do exactly [what] their notes [said], and they would still say, "It's not working." I would get frustrated at the process, and I could hear their frustration. It was when I realized [I had] to take a step out, not be so precious, not be so married to ideas, to listen to the feedback and criticism, [even if] these aren't exactly the right solutions to the problem. Say, "Their suggestion may not be the solution, but there is a problem that needs to be addressed."
What do you look for in the casting process?
I had a sense of who I wanted the girls to be and what I wanted them to exude. It was very important to me that these characters be kids. As a child, watching an animated series, you connect better if you hear a kid who sounds like you rather than adults doing kids' voices.
Do you have any advice for kids in the audition room?
It feels like sometimes people tell kids to act in a certain way, but you have to be careful. People want to know who you are when you come in to these auditions. They want to know what you're like and if you listen well. You can walk in the door on the wrong foot because someone told you how to act. Just be a nice person; that goes a long way. Don't start "acting" right when you walk in.
Check out all of our animation and videogame voiceover gigs here!