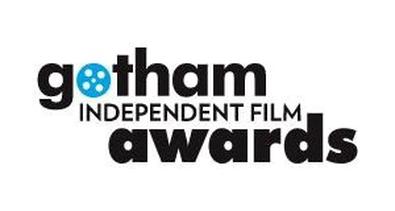 The Independent Filmmaker Project announced the Gotham Awards nominees Wednesday, with Chiwetel Ejiofor and Cate Blanchett earning nods for "12 Years a Slave" and "Blue Jasmine."
Scarlett Johansson received a nomination for playing Barbara in "Don Jon." But Joseph Gordon-Levitt, who wrote and directed the feature, didn't get a nod for his performance in the lead role.
Meanwhile, female performers dominated the "breakthrough" acting category, with Michael B. Jordan and Dane DeHaan the only men in the column.
"Fruitvale" received a total of two nominations along with "Blue Caprice," "Concussion," "Inside Llewyn Davis," and "Upstream Color." "12 Years a Slave" garnered three. A total of 23 films are nominated.
"The Gotham Awards celebrate and showcase the very best of the vibrant, entertaining, challenging, and innovative films presented by our community, and help new audiences discover this vital work," Joana Vicente, executive director of IFP and the Made in NY Media Center, said in a statement. "We congratulate this year's master film artists, talented newcomers, and other nominees representing the rich and diverse spectrum of today's independent filmmaking."
Vicente also thanked the committees of film critics, journalists, festival programmers and film curators who selected the nominees from 203 eligible submissions. To be considered, submissions had to be feature-length films made by U.S.-based or American directors and producers. The projects also had to be made "with a point of view and with an economy of means."
The 23rd Annual Gotham Independent Film Awards ceremony will be held Dec. 2 at Cipriani Wall Street.
The nominees are below.
Best Feature
12 Years a Slave
Ain't Them Bodies Saints
Before Midnight
Inside Llewyn Davis
Upstream Color
Best Documentary
The Act of Killing
The Crash Reel
First Cousin Once Removed
Let the Fire Burn
Our Nixon
Bingham Ray Breakthrough Director Award
Ryan Coogler for Fruitvale Station (The Weinstein Company)
Adam Leon for Gimme the Loot (Sundance Selects)
Alexandre Moors for Blue Caprice (Sundance Selects)
Stacie Passon for Concussion (RADiUS-TWC)
Amy Seimetz for Sun Don't Shine (Factory 25)
Best Actor
Chiwetel Ejiofor in 12 Years a Slave (Fox Searchlight Pictures)
Oscar Isaac in Inside Llewyn Davis (CBS Films)
Matthew McConaughey in Dallas Buyers Club (Focus Features)
Robert Redford in All Is Lost (Lionsgate and Roadside Attractions)
Isaiah Washington in Blue Caprice (Sundance Selects)
Best Actress
Cate Blanchett in Blue Jasmine (Sony Pictures Classics)
Scarlett Johansson in Don Jon (Relativity Media)
Brie Larson in Short Term 12 (Cinedigm)
Amy Seimetz in Upstream Color (erbp)
Shailene Woodley in The Spectacular Now (A24)
Breakthrough Actor
Dane DeHaan in Kill Your Darlings (Sony Pictures Classics)
Kathryn Hahn in Afternoon Delight (The Film Arcade and Cinedigm)
Michael B. Jordan in Fruitvale Station (The Weinstein Company)
Lupita Nyong'o in 12 Years a Slave (Fox Searchlight Pictures)
Robin Weigert in Concussion (RADiUS-TWC)