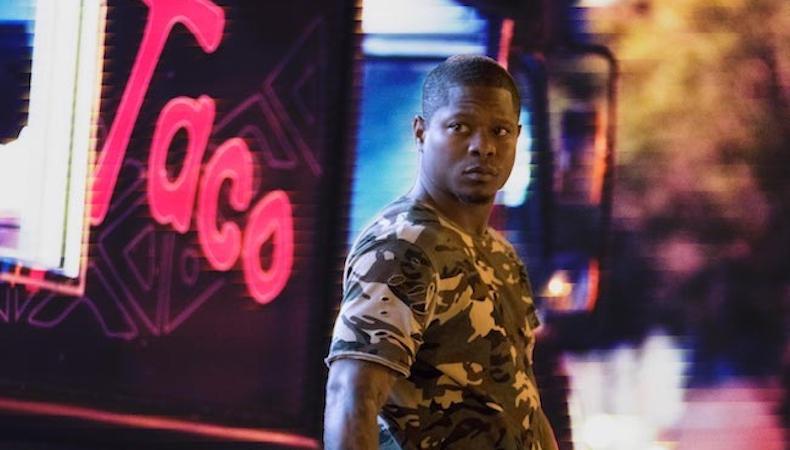 Plenty of new scripted shows premiered in the 2017–18 television season, meaning Emmy voters have their work cut out for them—particularly in the drama and miniseries categories. We're selecting our favorite freshman series in those categories for your consideration.
"9-1-1" (FOX)
With humanely compelling performances from a powerful ensemble, Connie Britton, Peter Krause, and Angela Bassett anchor this show by balancing its drama with its at-times entertainingly impossible emergencies. The show tells viewers exactly what it is from the outset, when first responders rescue a baby from an apartment's plumbing system. Whether depicting events in our heroes' personal or professional lives, it somehow escalates from there. —Elyse Roth
"The Assassination of Gianni Versace: American Crime Story" (FX)
Both a character study of killer Andrew Cunanan and a time capsule of 1990s queer culture, the second season of Ryan Murphy's "American Crime Story" also trumpets the true arrival of Darren Criss. While it's never been a secret that the "Glee" and "Hedwig and the Angry Inch" star is a certified song-and-dance man, here he plumbed the depths of a sociopath's psyche, turning his naturally cheery demeanor dark, desperate, and introspective. The power of Criss' about-face is enough to put him on any awards shortlist, but it helps that he's surrounded by an ensemble that meets him mark for mark: Ricky Martin, Judith Light, and Édgar Ramírez and Penélope Cruz as the Versaces. —Benjamin Lindsay
'In the Envelope' Podcast: Edgar Ramirez Studies Up for 'The Assassination of Gianni Versace'
"The Chi" (Showtime)
How lucky we are to have Lena Waithe. Having gained mainstream, Emmy-winning acclaim writing for and starring on Netflix's "Master of None," Waithe took a jagged left turn by creating "The Chi," the Showtime drama about life on the South Side of Chicago. Unlike Showtime's other long-running series tackling that same subject, "Shameless," "The Chi" is not a comedy, and it features an almost exclusively black cast, several members of which give breakout performances. Ntare Guma Mbaho Mwine, Jacob Latimore, and Alex R. Hibbert are each exceptional in their personifications of varied systemic land mines, but it's Jason Mitchell's grief-stricken portrayal that remains affecting long after the poignant finale. —Casey Mink
"Howards End" (Starz)
"Only connect." The sentiment of E.M. Forster, written in his beloved novel over a century ago, has never felt so searingly relevant as in today's world of political and personal divisions. Writer Kenneth Lonergan and director Hettie Macdonald's four-part adaptation of Forster's novel manages to connect the class conflicts of turn-of-the-century England to our 21st-century strife, largely by avoiding the pitfalls of stuffy period dramas. Were it not for the flouncy petticoats and suits worn by Philippa Coulthard, Julia Ormond, Tracey Ullman, Matthew Macfadyen, and the ravishing, quietly powerful Hayley Atwell, this series' dialogue and delivery could be taking place today. —Jack Smart
"Killing Eve" (BBC America)
Thanks to actor-turned-showrunner Phoebe Waller-Bridge, Sandra Oh has returned to television as the titular Eve, a role that's James Bond meets Carrie Mathison. Jodie Comer plays opposite her as Villanelle, an impulsive, manipulative, and deadly assassin. Viewers are glued to their screens as Villanelle's assignments take her all over Europe and Eve is left chasing her. It's a visually stunning and hauntingly acted story that's so full of surprises it's impossible to imagine what Waller-Bridge will come up with for these women in the next installment. —ER
"The Looming Tower" (Hulu)
Embodying real people to play out real events is a demanding prospect for any actor. But to do it while recreating America's recent history and unveiling previously unknown truths is a challenge all its own. That's what makes the performances in "The Looming Tower," from creators Dan Futterman, Lawrence Wright, and Alex Gibney, so utterly spellbinding. Jeff Daniels as FBI counterterrorism lead John P. O'Neill, Peter Sarsgaard as his CIA counterpart Martin Schmidt, Michael Stuhlbarg as the National Security Council's chief counterterrorism adviser, and many others get to the heart of these flawed political figures while elucidating just how the missteps of a powerful few had repercussions for Sept. 11, 2001, and beyond. —BL

Want to work on the small screen? Check out Backstage's TV audition listings!