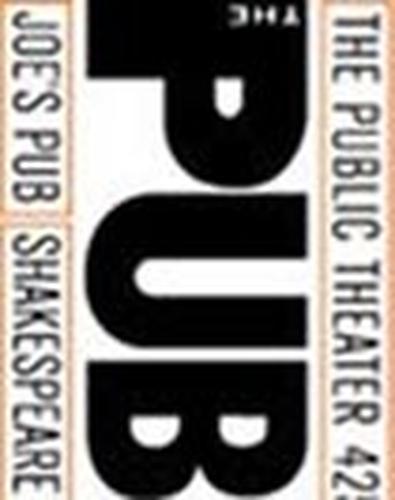 Late in the second act of David Henry Hwang's Yellow Face, the play's central figure, a playwright listed as DHH, is being interviewed by a New York Times reporter, listed only as [Name Withheld On Advice of Counsel]. The scene sends chills down the spine. At the end of it, DHH quietly states, "Thank you for giving me something to say." But did this scene ever really take place? Oh, the games that David Henry Hwang plays in Yellow Face. His principal theme is the complexity of being authentic, racially and artistically — and what fun he has with that. Mixing the factual and the fictional and consistently strewing the path with boldfaced names, Hwang truly stirs the melting pot. It would be a pity if the game of sorting truth from fiction envelops this first-rate production, for the one certain fact is this: As theatre, Yellow Face is entertaining and absorbing almost every step of the way.
This seemingly autobiographical play's first act is light, bright, and amusingly self-incriminating. For starters, we have DHH (Hoon Lee) protesting the hiring of Jonathan Pryce in the original Broadway production of Miss Saigon. This segues into the comic mistake of DHH choosing a Caucasian actor, Marcus (Noah Bean), to star as an Asian American in his doomed farce inspired by the Saigon brouhaha, Face Value, and how this mistake begins to haunt him. Along the way there's a passing parade of characters, the one dominant person being DHH's beloved father, HYH (Francis Jue), the first Chinese American to found a bank in the U.S. HYH's American dream is solidly based on Hollywood, with himself playing the Jimmy Stewart role. The second act immediately begins to darken as HYH's bank comes under a congressional investigation led by Senator Fred Thompson (yes, the same Fred Thompson now running for president). DHH is drawn into this maelstrom of America versus the "evil Asians." Heartfelt anger returns the playwright to his basic platform of racial justice — and some of his best writing.
Playing on set designer David Korins' large open space, adroitly lit by Donald Holder, Lee is a flawed but sympathetic DHH, Jue is wonderfully amusing and moving as HYH, and Bean is almost believable as the play's least convincing character. Under Leigh Silverman's authoritative direction, the whole ensemble shines: Julienne Hanzelka Kim, Kathryn A. Layng, Lucas Caleb Rooney, and especially Anthony Torn as that slippery reporter.
Presented by the Public Theater and Center Theatre Group
at the Public Theater, 425 Lafayette St., NYC.
Dec. 10-Jan. 13. Tue., 7 p.m.; Wed.-Fri., 8 p.m.; Sat., 2 and 8 p.m.; Sun., 3 and 7 p.m. (No performance Tue., Dec. 11.)
(212) 967-7555 or www.publictheater.org.
Casting by Jordan Thaler, Heidi Griffiths, Erika Sellin.