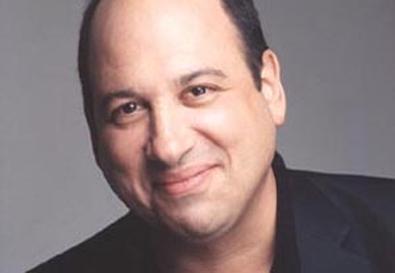 DEAR MICHAEL:
I'm a New York–based, conservatory-trained actress, working mostly in musicals. I'm looking for some advice when it comes to these agent "seminars." I read Back Stage and this column religiously and have always been of the mind that paying for an audition is wrong and something I will not do. I have not participated in any of these "workshops" or "seminars" as of yet, and had no plans to.
But recently I submitted my headshot, résumé, and cover letter to many New York agents and managers unsolicited (I don't really have any industry contacts yet). One agent got back to me right away and said he wanted me to audition for him. I was so excited and emailed him back to say I was available on the date he asked about. He emailed me back and said that I could attend his "seminar" (the quotation marks are mine, not his) or I could reserve studio space and bring an accompanist on another day if I could not attend.
I'm very confused now, as I always thought these "seminars" were scams (and still sort of do). But in this case, the agent wants me to audition whether as part of the "seminar" or not, and if I reserve studio space and bring an accompanist, I'll end up spending about three times the cost of the "seminar." So I'm considering it.
Also, the more I look into "seminars," the more I see them being offered by agencies that don't accept unsolicited submissions. It seems a little weird that they don't want unsolicited submissions but are willing to meet unsolicited actors in person. And they don't request that you have a monologue or song ready; they just want you to read sides when you get there. It doesn't seem like they could possibly be serious about finding clients through this venue. I don't want to waste my money, and I'm unsure of how to proceed.
—Skeptical of "Seminars"
New York City
DEAR SKEPTICAL:
As a regular reader of The Working Actor, you know that I'm a staunch opponent of paying to meet industry contacts. So my initial thought upon reading your letter was to cry "Scam!" and leave it at that. And if this were strictly a TV, film, or commercial agent, I'd still be inclined to do so. But agents who handle musical theater actors face a unique challenge: They need to be able to hear potential clients sing. And since they don't typically have facilities in their offices for that, unless they've seen your work onstage, meetings must take place at venues that can accommodate this need.
To research your question, I needed to consult some experienced New York musical theater actors. By a stroke of luck, I'm currently working with a cast full of them (I'm on tour with "Les Misérables"). So I polled my colleagues to see what they thought of the practice you've described. Here's what I'm hearing: While one actor told me that she got her current agent by paying to attend a "workshop" and defends the practice as simply the order of the day, most of my castmates feel that, at the very least, it's pretty tacky of these agents to invite you to pay to attend their "seminar" in order to be considered for representation.
Between the two options you mentioned, all of them agree that you're better off renting studio space, though it's more expensive. I agree with them. Let's compare. At a "workshop," you're limited to only a few minutes (usually around five, I'm led to believe) to present yourself, and you're mixed in among performers at who-knows-what levels of talent or professional achievement. They're just people who decided to spend their money to meet an agent. If their work puts the guest in a sour mood, you may suffer by association. And the accompanist is sight-reading your music.
When you rent studio space, you get an appointment that's all about you, in which you have time to sing several songs that you've rehearsed and talk one-on-one with the agents. And they're making the time and the trip to the studio to see you, which indicates sincere interest. What's more, though you're still spending money on a meeting, that money goes to the facility and the accompanist, rather than into the pockets of the people you're meeting, which makes the whole thing a lot "cleaner." You're not paying agents to consider working with you, and you don't have to worry that their interest extends no further than your $30.
So, as long as you're sure you're ready to wow them, I'd suggest making a private appointment with the agent, digging deep and renting the space, bringing in your own accompanist, and maybe even getting a fellow actor to join you for a duet or a scene.
There are other alternatives. One actor in my show told me he simply went to a pianist and recorded accompaniment for several songs, then sang live in an agent's office. He said it was a little weird at first, but everyone relaxed when they saw how comfortable he was and heard he could sing. They now represent him. And there are some agencies (the classier ones, I feel) that rent studio space themselves and invite potential clients to meet with them and sing for them there. That's a practice I respect.
For an agent's perspective, I turned to our own Secret Agent Man, whose popular column appears regularly in Back Stage. Though we often disagree regarding "workshops" (see "Workshops," his column in last week's issue), he offers the following: "I would never tell a potential client to attend a seminar so I could meet him or her there. If I want to meet someone, I bring them in for a meeting in my office. And if I need to see them do work, we have a space for that too. While I do support workshops on a certain level, I would never tell an actor that he or she has to pay to meet me." Bravo, SAM.
There's a lot of psychology involved in this stuff, so it's wise to consider the contexts in which we present ourselves. There's a difference in how you're perceived when you pay an agent for a meeting and how you're perceived when an agent comes to meet you. And while any number of paths could lead to finding representation, if you go classy and skip the "class," you've got a better shot at making a real connection.