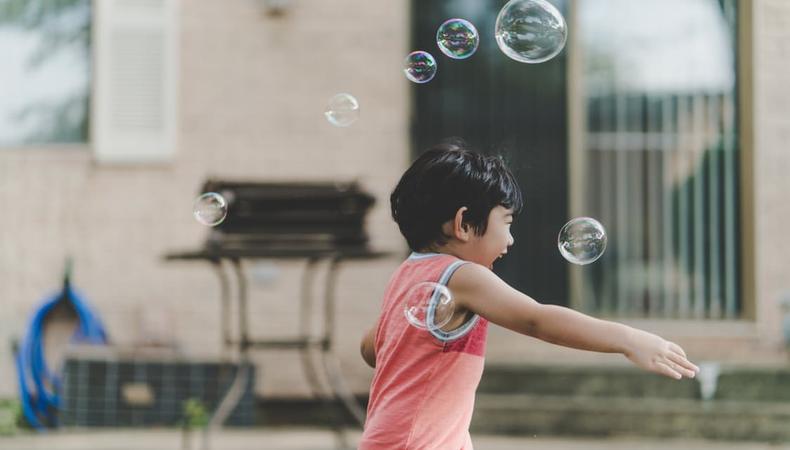 "Acting is hard, it's very hard."–Charles Nelson Reilly
Sure, acting is hard. You have to speak memorized lines as if you have never said them before and live out events as if they have never occurred. The acting business itself is also hard. You didn't get the role you prepared for even though you were right for it, your scene in that film ended up on the cutting room floor, auditions have slowed down now that you're a teen. You start to feel discouraged and then you take a second and remember how many things you're actually really thankful for.
A simple concept that can get us through challenging times is called gratitude. Studies have shown the positive effects of a simple attitude of gratitude, which can produce social, psychological and physical health benefits.
READ: "How to Choose an Acting Teacher for Your Child"
I spoke to some young actors to find out what they are grateful for this time of year and thought I'd share their sentiments.
I am very grateful for the support of the adults in the industry who teach me what they know. There are so many talented kids my age that I have learned so much from too. I am also grateful for the diversity in the business. It is so amazing that many kids, like myself, have a chance to follow our dreams of acting no matter what race, gender, or age we are.–Mateo Lizcano, 15, "Radio City Xmas Spectacular"
I am grateful for all the love and support I get from my family, friends, school and manager, as my life is a little crazy right now while in a Broadway production. I'm also grateful for making the principal's list!–Athan Sporek, 9, "A Bronx Tale"
I am thankful this year for my friends, family, teachers, loved ones and my incredible team of agents and manager who have guided me and supported me every step of the way in my career. I would not be where I am at all without their constant love and support.–Tim Boardman, 20, "Miles" (a feature film)
I am thankful for a supportive family and friends and for the opportunity to see all these great cities across the USA while doing what I love to do.–Pierson Salvador, 10, "Fun Home" National Tour
I am grateful for my family, my friends, decaf coffee, and that I get to do sports and acting."–Jaden Waldman, 6, "Blaze" (Nickelodeon)
I am grateful to be a part of creating art that questions, explores and challenges what it means to be human. I'm grateful that I get to do this alongside artists of all races, religions, ages, genders and sexualities!–Zoe Wilson, 14, "Three Days to See"
I'm grateful I get to go to New York to work because it's very exciting and to see NYC at night all lit up. I love living close to the ocean so that's another thing I'm grateful for.–Alex Yiakoumatos, 8, "Odd Mom Out"
I'm grateful that I have so many beautiful guitars that I have the ability to play. My family in Greece makes me happy because we get to visit the most beautiful Greek island!–Nick Yiakoumato, 8, "Sneaky Pete" (Amazon)
I am very grateful for my family who all help to support me and my dreams. My brother and sister are my biggest cheerleaders and my best friends. My teachers and coaches always manage to fit me in to their busy schedules. I guess it's not about a job, it's about love, and I am very grateful to be so loved. –Abigail Dylan Harrison, 11, "The Affair" (Showtime)
I am grateful for the time, energy and expense my family puts into my training. I am so lucky to have amazing coaches who help bring out the best in me. Lately there has been a lot of scary negativity in the world, So this year, in particular, I am very thankful for the theatre community that accepts all people, from all places, of all kinds.–Lily Ramras, 13, "School of Rock" promo tour
I'm grateful for the opportunity to learn, grow, and show my creativity through acting. I love pretending to be someone else! I'm also grateful for my manager, agents, mom, dad, and brother for making it possible for me to pursue my dream.–Logan Smith, 10, "Blindspot" (NBC)
As the holiday season approaches I too am reminded that I have much in my life that makes me grateful. I am lucky to work in an industry that brings me great joy. I love what I do and make a difference in the lives of young people, teaching them not only acting but life skills that will help them transition into successful adults.
Gratitude is the key to turning the negative into a positive. A simple please and thank you can turn problems into blessings and even turn the unexpected into a gift. You might begin a gratitude journal in the coming year noting three things you are grateful for each day. Pay attention to the things you take for granted. You will be amazed at the results.
The views expressed in this article are solely that of the individual(s) providing them,
and do not necessarily reflect the opinions of Backstage or its staff.