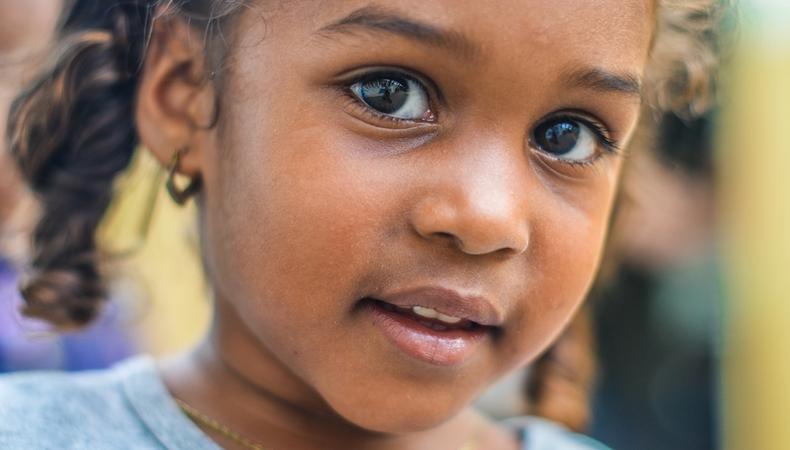 Adults complain all the time about "kids these days." As the Artistic Director of A Class Act NY, the award-winning acting studio for kids and teens, I can say that "kids these days" are better, more advanced, and more prepared actors than I was when I was their age! They're taking acting classes younger and are therefore better actors than any of us were at the same age.
If your child is serious about being an actor, he or she needs training to compete with these incredibly talented and well-prepared kids I meet and work with every day.
When I was young, I had some success as an actor in my local community. I enjoyed my time as a big fish in a small pond, and there was always a good role for me in school plays and camp productions. But when I got to the Musical Theatre BFA program at the University of Michigan, I was intimidated by classmates who had more training. Just because you're successful locally doesn't mean you're ready to succeed in the real world, a lesson I learned the hard way.
READ: 5 Ways For Teen Actors To Find Success
Raw talent isn't necessarily going to prepare you for success when your competition is training with Broadway actors and industry professionals.
Kids are like sponges: they learn faster and retain information more easily than adults (it's why kids can learn multiple languages if they start studying before puberty). Therefore, early training can be very beneficial in the long run.
It's also imperative that an actor be prepared and ready to work in different mediums. Acting technique, audition technique, and terminology across film, theater, television, and voiceover differ vastly from one another, but can all be taught in class.
You don't want to wind up over your head like I did when I booked a small role in a film. I had only done theater previous to booking the movie and I can say that day was pivotal in my decision to quit acting. I didn't know on-set terminology, I felt lost and confused. To make matters worse and more overwhelming, my co-star was completely improvising the scene. I had no idea what my cues were and of course, the director was frustrated with me. Training early and learning about these different mediums will make a world of difference!
READ: Who's Who on Set? A Guide for Every Actor
So, how do you find a high-quality training program for your child actor?
Here are a few tips to keep in mind:
1. Look for instructors who are currently working professionally in the field so students learn from the best.
2. Look for a program with successful alumni. Former students who are working actors now are a good sign that they learned what they needed to.
3. Use social media to research what a program is actually like. Read reviews. Check out the company's YouTube channel to see what the classroom environment will be like. (As with anything online, be discerning and use your judgment.)
Take it from me, don't get left behind and don't end up in the real world feeling unprepared. If you're serious, start training as soon as possible. "Kids these days" are highly trained professionals. The earlier you start training, the better chance you have at success!
Check out our kid's auditions!
The views expressed in this article are solely that of the individual(s) providing them,
and do not necessarily reflect the opinions of Backstage or its staff.