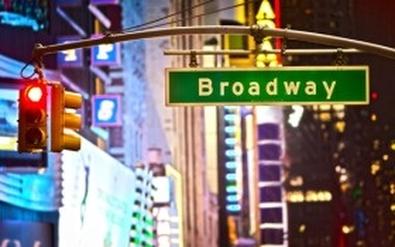 Theater actors can breath a little easier.
Young people attended Broadway theater in New York last season in record numbers, according to a new report by the Broadway League.
Producers have long worried about aging audiences and whether the next generation would maintain the tradition of attending live theater. But it seems that despite a growing number of digital distractions, shows like "Matilda" and Kinky Boots" were still a draw for young adults.
The League, a theater industry trade group, released its 16th annual "Demographics of the Broadway Audience 2012-2013" report Thursday, which found the 2012-13 season attracted the highest percentage of theatregoers ages 18-24 (14 percent or 1.6 million admissions) in the history of its reporting.
Moreover, there were more than one million admissions by kids and teens in the 2012-2013 season.
"We are hopeful that this trend will continue and these young adults will continue to attend theater as they age and introduce the theatregoing tradition to their own families," Charlotte St. Martin, executive director of the League, said in a statement.
Broadway's audience was also more diverse last season. Hispanic theater attendance was up 2 percent, with the group now 8 percent of the Broadway audience, the second highest that figure has been in almost two decades.
Still, the largest group in attendance on the Great White Way is tourists. According to the report, which is based on surveys at 34 different productions at 68 individual performance times, 66 percent of all Broadway tickets were bought by tourists, up from 63 percent the previous season. Of those tourists, 23 percent are international visitors.
The report also noted that 68 percent of the audiences were female.