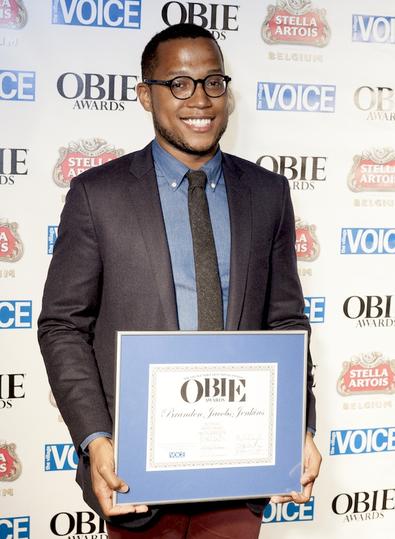 One of the most important and fulfilling aspects of the performer's work is that of collaboration; though actors team up with a variety of artists and elements throughout the creative processes, the script itself is often the greatest collaborator of all. Here are six exciting young playwrights whose bold works have set the scene for 21st century actors, giving voice to our modern experience and shaping the next phase of the American theater.
David Adjmi
This acclaimed young playwright has commanded audiences since his 2008 hit "The Evildoers." His plays "Stunning" and "Marie Antoinette" had successful runs Off-Broadway and continue to be produced across the country, while "3C," a tongue-in-cheek satire of "Three's Company," faced major controversy when the defunct sitcom's lawyers claimed copyright infringement; after an outpouring of support from the artistic community, "3C" was later named one of the top ten plays of 2012. Reading list: "Stunning" (2009), "Elective Affinities" (2012), "Marie Antoinette" (2012).
Annie Baker
A Pulitzer Prize and Obie Award Winning playwright, Baker is one of the most heralded new voices of her generation. Her play "Body Awareness" about a male photographer entering the lives of a lesbian couple shot her to national recognition after its 2008 premiere, and she has been a major fixture Off-Broadway ever since. Her naturalistic works surprise audiences with experimental theatricality, expressing the unpredictability (and occasional awkwardness) of the human experience. Baker is a multiple participant in the Sundance Institute Theatre Lab, a resident Playwright at New Dramatists and a 2014 Guggenheim Fellow. Reading list: "Body Awareness" (2008), "Circle Mirror Transformation" (2009), "The Flick" (2013).
Katori Hall
With degrees from Columbia, Harvard, and Juilliard, this young playwright and performer has been making major international waves since her play "The Mountaintop" premiered in London in 2009 and on Broadway in 2011. She is the first African American woman to win an Olivier Award for best new play (2010), and has had continued success as part of the "Residency Five" initiative at New York's Signature Theatre. Her latest work "Our Lady of Kibeho" is playing at the Pershing Square Signature Center now through Dec. 7. Reading list: "Hoodoo Love" (2007) "The Mountaintop" (2009), "Hurt Village" (2011).
Amy Herzog
Best known for her 2011 play "4000 Miles" (an Obie award winner and Pulitzer Prize finalist), Amy Herzog's plays have been produced to great acclaim Off-Broadway and regionally. Herzog's politically and emotionally charged dramas draw major inspiration from the playwright's own family history, the boldest example being the character of Vera Joseph (featured in "4000 Miles" and "After the Revolution") modeled after Herzog's famously leftist grandmother Leepee Joseph. Reading list: "4000 Miles" (2011), "Belleville" (2011), "The Great God Pan" (2012).
Samuel D. Hunter
A resident playwright at New Dramatists since 2013, Samuel D. Hunter writes realist plays that juxtapose contemporary American struggles against much larger themes; take "The Whale," about a morbidly obese writing instructor's relationship to "Moby Dick" or "The Few," an exploration of identity and humanity through the eyes of a long-haul trucker, for example. Hunter has won several awards for his work, including Drama Desk, GLAAD Media, and Obie Awards. Reading list: "A Bright New Boise" (2010), "The Whale" (2012).
Branden Jacobs-Jenkins
Branden Jacobs-Jenkins stormed the scene with 2010's "Neighbors," a provocative and theatrical exploration of racism in America. His recent hits "Appropriate" and "An Octoroon" won multiple Obie Awards in 2014 (including a joint award for best new American Play) and Jacobs-Jenkins continues to tackle history, race and identity head on. His latest play "War" will premiere at Yale Rep on Nov. 21. Reading list: "Appropriate" (2013).
Inspired by this post? Check out our audition listings!