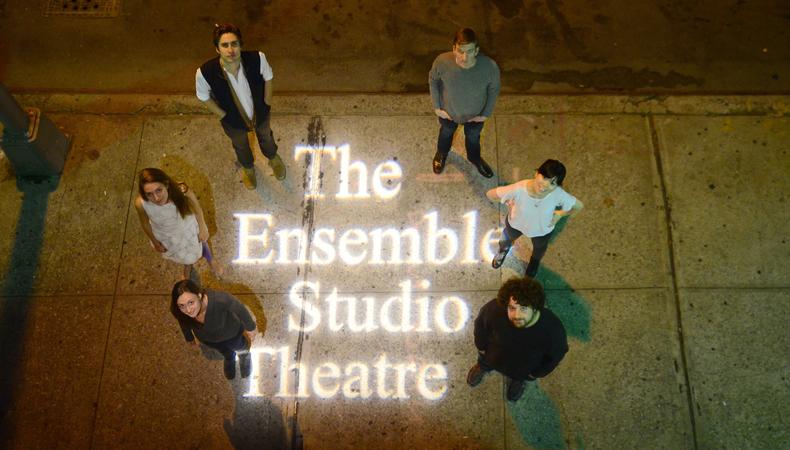 This year, Youngblood—Ensemble Studio Theatre's (EST) Obie Award-winning under 30-playwright collective—enters its 20th season. Or 19th depending on whom you ask. "The first year," 1994, according to RJ Tolan, co-artistic director at Youngblood, "it was actors, directors and playwrights. Truthfully it's been 19 years as a playwriting group," he says.
The program began as a lab designed to engage younger non-EST members in company life. Two decades later, now an official part of EST, Youngblood participants are pumping new blood into the theater scene and receiving recognition for their work.
In April, Youngblood scribe Eric Dufault earned himself a John Gassner Award in addition to a PONY fellowship for his play "Year of the Rooster." YB's alumni front brought an Off-Broadway run of Rob Askins' dark comedy "Hand to God," as well as a Pulitzer Prize win for Annie Baker and her play "The Flick." But EST's success is far from new. First wave YB playwrights including Christopher Shinn, Lucy Thurber, and Ann Marie Healy, gave the group early credibility.
For Graeme Gillis, an alumnus himself, who began running the group with Tolan in 2005, the key to Youngblood's success lies in the process. "If you're in Youngblood you're always writing," he says. "There's always a deadline and that's the structure we've inherited...you don't have time to question whether you should be writing because you have to be."
And participants are not just writing for writing's sake. Youngblood boasts a slew of production opportunities; from monthly, mimosa-fueled brunches featuring short play performances centered around a specific theme and the all-Youngblood year-opener, "Asking For Trouble," to the off-book workshop "Unfiltered," and the chance to see their work come to life in fully-realized main stage productions, it's a combination of these opportunities that creates award-winning work.
" 'Rooster' started as a Wednesday night first draft," says Tolan. "It then had an 'Unfiltered' and went to the South Hampton Writer's Conference for a year...We sat there with Eric and he pulled the thing apart."
As per Youngblood tradition, Dufault refined his cockfighting comedy throughout, was given access to acting and directing members, and when the play was ready, EST found room for it in its regular season where it would go on to become The New York Times Critics' Pick.
"EST's an institution that's equally responsive to all the material in the organization," says Tolan. "We wouldn't be able to do that anywhere else."
The theater—which accepts new playwrights annually, but tries to keep the collective's member numbers in the low 20s, replacing those who age out with the big 3-0—is so artist-driven that when asked what was up for next season, the directors couldn't make any predictions.
"We'd be a very different organization if we knew the answer to that," Tolan laughs. "Part of what's nice about the programming is we're nimble enough to look in the summer and see where we're at."
That summer status update comes through "Bloodworks," a reading of a total of 22 of Youngblood member's year-long, full-length projects, happening now through June 26 on Wednesdays and Thursdays. "It's taking the temperature of the group," says Tolan.
And the overall temperature has changed, if just a bit. While Youngblood's principles and energy have remained constant, productions and group size have seen an uptick. "It's gone from being a soup pot to a pressure cooker; it's got all the same ingredients—it's just cooking fast now."

For actors who write some of their own material, work is never far! Check out '24' Writers Evan Katz and Manny Coto on Making Your Own Opportunities for some inspiration!