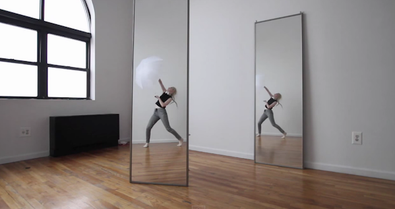 From contemporary jazz to ballet and hip-hop, these five fresh faces are making their mark on the dance industry and using YouTube and social media to do it.
Jack Evans
This U.K.-based tap dancer has been consistently choreographing rhythm and a capella tap pieces for YouTube as well as performing for the BBC, "Britain's Got Talent," and others. Not only are his dances visually appealing, but his beats are enough to make you click replay.
Kyle Hanagami
This L.A. hip-hop choreographer has been teaching for nearly 10 years. His style possesses a hard-hitting grace that's led him to dance with the likes of Justin Bieber and the Black Eyed Peas, and choreograph for "The X Factor."
Emma Portner
A contemporary jazz dancer-choreographer currently teaching at Broadway Dance Center in New York City, Portner has elevated her YouTube videos from showcase to full-blown video art. "A Soundless Symphony" combines several dance styles with mind-bending video production. In 2012, she was named American Dance Awards National Young Choreographer of the Year.
Sarah Reich
At 15, this Los Angeles native had already been featured as one of Dance Spirit magazine's "20 Hot Tappers 20 and Under." Now she produces a weekly tap jam, has appeared on "So You Think You Can Dance," and tapped out medleys on tour with cover band Postmodern Jukebox.
Meghan Sanett
Sanett, a contemporary dancer, has recently gained recognition via social media, both on YouTube for her talents and on Vine for her comedy. Her most popular choreography—to Beyoncé's "Yoncé"—has over half a million views. Her versatility is evident as she seamlessly shifts from pop-lock-and-drop-it to tour jetés.
Inspired by this post? Check out our audition listings!