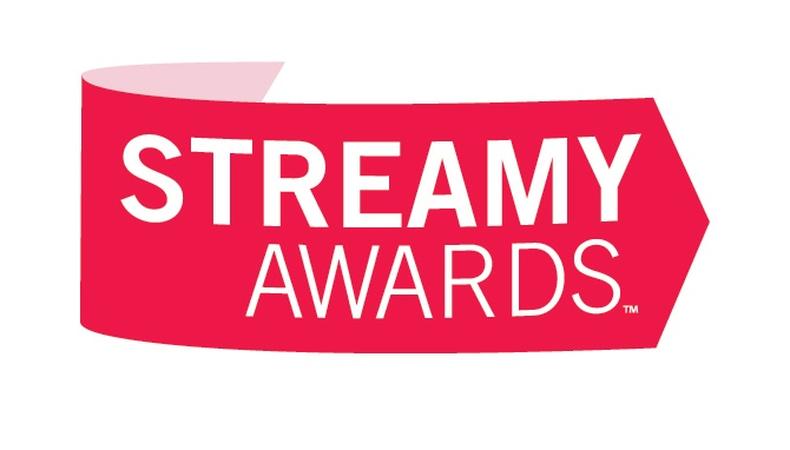 The YouTube original series "MyMusic" led the pack of nominees for the third annual Streamy Awards this week, with "Halo 4: Forward Unto Dawn" close behind.
The mockumentary sitcom, which is backed by YouTube's $100 million original channel initiative, earned nine nominations, including Best Comedy Series.
"Halo 4," a scripted web series based on the popular video game, received eight nominations, including one for Best Drama Series.
Also on the drama side, "The Booth at the End" garnered some recognition with four nominations including one for Best Drama Series and one for Xander Berkeley for his performance as The Man, a mysterious character who sits in a diner and seems to grant wishes—for a price.
The original Hulu series "Battleground" also got a pair of nods in the drama category, including Alison Haislip and Ben Samuel getting recognition for best female and male performances.
Meanwhile, "The Lizzie Bennet Diaries," an adaptation of Jane Austen's "Pride and Prejudice," was recognized for the performances by co-stars Julia Cho and Ashley Clements who earned nods in the Best Female Performance in a Comedy category.
Kristen Bell also received a nomination in the same category for her role on "Burning Love," a parody of "The Bachelor" and "The Bachelorette" that's co-produced by Ben Stiller for Yahoo!'s original channel.
In the Best Male Performance: Comedy, category, Amir Blumenfeld, from the long-running series "Jake and Amir," got a nod along with Brad Bell from "Husbands," a newlywed sitcom about a gay couple who marry by accident in Las Vegas. The series, which has included "Two and A Half Men" star Jon Cryer in a guest spot, got a total of four nominations.
The winners of the Streamy Awards are chosen by a Blue Ribbon Panel "comprised of a group of distinguished executives and artists who have demonstrated outstanding leadership and commitment to the future of the online entertainment industry." They'll be announced Feb. 17 at the Hollywood Palladium.
Among the nominess are:
BEST DRAMA SERIES
Lauren
Anyone But Me
The Booth at the End
RUNAWAYS
Halo 4: Forward Unto Dawn
BEST MALE PERFORMANCE: DRAMA
Xander Berkeley, The Booth at the End
Ben Samuel, Battleground
Jackson Rathbone, Aim High
Olivier Martinez, Cybergeddon
Tom Green, Halo 4: Forward Unto Dawn
BEST FEMALE PERFORMANCE: DRAMA
Rachael Hip-Flores, Anyone But Me
Troian Bellisario, Lauren
Alison Haislip, Battleground
Anna Popplewell, Halo 4: Forward Unto Dawn
Missy Peregrym, Cybergeddon
BEST COMEDY SERIES
Burning Love
The Lizzie Bennet Diaries
SMOSH
MyMusic
PrisonPals
BEST MALE PERFORMANCE: COMEDY
Ken Marino, Burning Love
Amir Blumenfeld, Jake and Amir
Jeff Lewis, The Jeff Lewis 5-Minute Comedy Hour
Brad Bell, Husbands
Ryan Welsh, Bite Me
BEST FEMALE PERFORMANCE: COMEDY
Hannah Hart, My Drunk Kitchen
Kristen Bell, Burning Love
Alessandra Torresani, Husbands
Ashley Clements, The Lizzie Bennet Diaries
Julia Cho, The Lizzie Bennet Diaries
BEST ENSEMBLE CAST
Burning Love
Cybergeddon
Epic Meal Time
The Lizzie Bennet Diaries
Video Game High School
BEST GUEST APPEARANCE
Blake Griffin, Book Club
Eliza Dushku, Leap Year
Ken Jeong, Burning Love
Felicia Day, MyMusic
Joss Whedon, Husbands
BEST BRANDED ENTERTAINMENT SERIES
Chasing with Steve Aoki
Cliffsnotes Films
Cybergeddon
Leap Year
Stories of Inclusive Innovation
BEST FIRST-PERSON SERIES
The Flog
iJustine
The Philip DeFranco Show
Ryan Higa
DailyGrace
BEST DERIVATIVE SERIES
30 Rock Presents: The Donaghy Files
Parks and Recreation: April and Andy's Road Trip
The Walking Dead "Cold Storage"
Breakout Kings: Shrink Rapt
House of Lies: Fridays at Galweather
BEST ACTION OR SCI-FI SERIES
H+ The Digital Series DR0NE
Halo 4: Forward Unto Dawn
Bite Me
Clutch