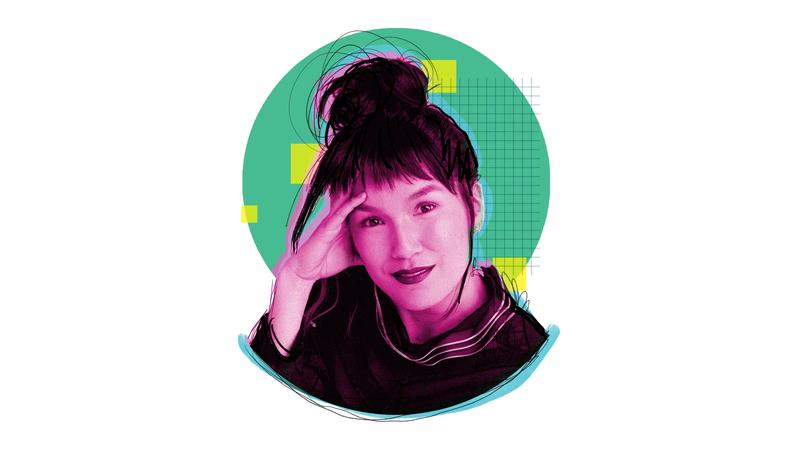 Though her professional career began in theater and television, including formative roles on HBO's "The Comeback" and the Facebook Watch series "Strangers," Zoe Chao is busy leaving her mark in film, too. Next, she can be seen as Soo-Lin in Richard Linklater's adaptation of Maria Semple's bestselling novel, "Where'd You Go, Bernadette?," serving as a foil to Cate Blanchett's titular character; and she will soon will be appearing alongside Julia Louis-Dreyfus and Will Ferrell in "Downhill" and with Dakota Johnson and Tracee Ellis Ross in the upcoming "Covers." While her professional plate is full and her résumé just continues to grow, Chao knows balancing work and play is what allows her to dig deeper in her roles. She has more insight for actors below.
How did you first get your SAG-AFTRA card?
It was "The Comeback" [created by] Michael Patrick King and Lisa Kudrow, the second season. I got to do half the season and play the first A.D., and it was pretty wild because I was new to the medium. I had gone to grad school for theater but had not spent a ton of time on set. It was the perfect gig to get because it's all about the industry: Valerie Cherish, this actress [played by Kudrow] is trying to make a comeback. We would have multiple video villages on set and all the scenes were Valerie interacting with crew members. I got to watch a genius in action and learned what everybody did and how a set actually worked.
How do you typically prepare for an audition?
I'm going to answer this question honestly and reveal the big, massive dork I am. The only person who enjoys running lines with me is my mom. Every job I've booked has been, in large part, because of her. And she gives good notes! Except when she says, "You could be funnier." That's not a specific, activating note, that just makes me feel bad. She's this huge movie buff and she's the reason why I'm an actor. I grew up on old movies. She's invested. She's kind of a mom-ager. The most important thing is to get the lines in me so I can bring myself up and play. I don't know how a lot of actors do it when they don't have someone to run lines with. It's not a fun thing to ask anyone to do. It's such a repetitive exercise. But my mom's in it to win it. She's like "Zoe, you're not even close to being ready." And I'm like, "OK, cool. Let's do it again."
Speaking of the older movies, what's one performance every actor should see and why?
There was this actor Paula Prentiss, who is in two of my favorite movies, "The World of Henry Orient" with Peter Sellers and "Man's Favorite Sport?" with Rock Hudson. And she's so wonderfully weird—a babe, but a weird babe. She always looks like she's having so much fun in her parts. She's this tall, skinny brunette, but she'll let herself go into this low register and make sounds you did not think would come out of her. I don't know if you saw the movie "Shoplifters," but it's an incredible Japanese film that came out last year. There's this Japanese actress, Sakura Ando, who gives one of the most devastating performances I've ever seen on a movie screen. Specifically the scene where she's wiping her forehead and trying not to cry.
What advice would you give your younger self?
I try and remember this now, too, but it dawned on me three years ago to shift my priorities. Instead of it being career first, life second, I try to lead with life first, career second. Because there was a chapter of time I sacrificed a lot of important, big life moments to be available for auditions and it kept my life very narrow. I'm sure my work took a hit [because] the fuller your life, the richer your art. I try to keep a real life-work balance and spend as much time with my family when I'm not working because my family automatically resets the perspective. What I'd say to younger Zoe is to write more. I've picked writing back up and it's been a practice that's exciting and challenging in different ways than acting challenges me, and it actually makes me a stronger actor. It's still working towards a thing. The more I inhabit my writer brain, the more I'm able to zoom out and not just focus on my character but how my character serves the bigger story. It's not just about my character. What is needed here and what is the character that I'm inside doing to further the story? It feels like a loftier goal than just, "Do a good job with your character."
What's the wildest thing you ever did to get a role?
The weirdest thing I did was I had to Skype interview-audition with a fancy director from my Brooklyn apartment. He was in Los Angeles. I had one piece of information, which was, "All we know is you don't have to dance." I was like, "OK, great." So I went into the Skype interview, and the director asks, "What do you know about this project?" and I said, "All I know is I don't have to dance." And he goes, "Actually, that's all I want you to do." I proceeded to improvise dance for 45 minutes in high-waisted denim jeans that I had to then peel off of me afterwards because I was so sweaty. That was nuts.
What is your worst audition horror story?
Every audition kind of feels like a horror story. I'm not a musical theater person. I did do musicals in high school and college, but I would rather stab a butter knife in my eye than sing a ballad. I would never consider myself in the category of musical theater actor. I went out for this traditional musical and I prepped 16 bars and not a bar more. So when these New York producers who were sitting at the table asked me to finish the song because they were intrigued, I could not. I couldn't even finish the phrase. I really just hung onto those 16 bars. I did not get the part.
Want more stories and advice from the best in the biz? Read more from the Backstage 5 here!