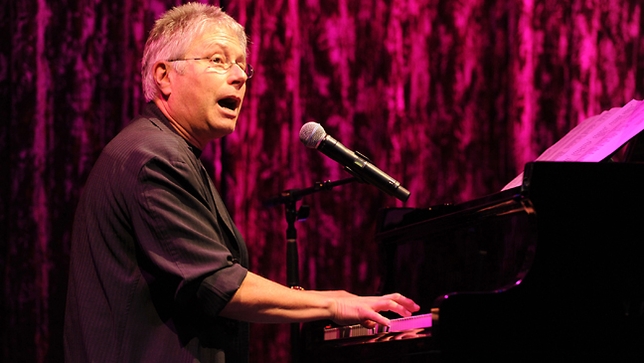 Composer Alan Menken (pictured) earned his first Emmy nomination last week in the category of Oustanding Original Music and Lyrics for the song "More or Less the Kind of Thing You May or May Not Possibly See On Broadway" for the ABC comedy "The Neighbors." If he wins, Menken will join the exclusive EGOT club, as he already has won Grammy, Oscar, and Tony awards.
e been nominated for a 2013 Emmy for Outstanding Original Music and Lyrics for their song "More Or Less The Kind Of Thing You May Or May Not Possibly See On Broadway", which aired during the "Sing Like A Larry Bird" episode of ABC's The Neighborsthis season.
Menken isn't the only Oscar winner to be nominated for an Emmy this year. Oscar-winning directors Jane Campion ("Top of the Lake") and Steven Soderberg ("Behind the Candelabra") and writers Julian Fellowes ("Downton Abbey") and Tom Stoppard ("Parade's End") scored Emmy nods this year. And in the acting categories, there's an embarrassment of riches with many Oscar winners earning nominations.