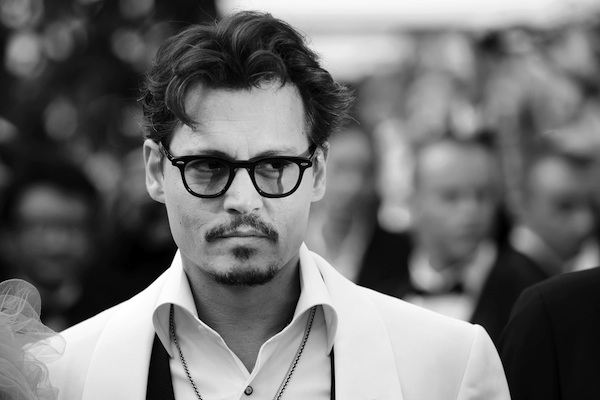 None of today's famous actors started off their careers in glamorous roles. Just like you, they all had to start somewhere. Here's a list of some of our favorite stars and the first time they uttered a role on screen.
Jennifer Lawrence as Mascot on "Monk"
The Academy Award winner ("Silver Linings Playbook") had her first speaking role on the Tony Shalhoub-starring TV series about the brilliant detective with obsessive-compulsive disorder. At one point Lawrence jumps on Shalhoub's back during the middle of a basketball game.

Jake Gyllenhaal as Danny Robbins in "City Slickers"
The Oscar nominee started off his career as Billy Crystal's son in the 1991 movie.

Jack Gleeson as Little Boy in "Batman Begins"
Before he was King Joffrey on the HBO hit "Game of Thrones," Christopher Nolan and his Batman suit saved Little Boy—played by Jack Gleeson.

Elijah Wood as Video Game Boy in "Back to the Future II"
Wood was at the cusp of an illustrious child star career when he played "Video Game Boy" in a short scene with Michael J. Fox.

Matthew McConaughey as Larry Dickens on "Unsolved Mysteries"
McConaughey won an Oscar for his role in "Dallas Buyers Club," but the actor was mowing a lawn shirtless back in 1992 for an episode of Lifetime's "Unsolved Mysteries." Unfortunately, the actor's character gets murdered by a gun-toting sex offender. Even though Larry Dickens is dead and gone, McConaughey's portrayal lives on. Thanks, Internet!
Keanu Reeves as Teen Client on "Hangin' In"
Back in 1984, before he descending into the Matrix, Keanu Reeves played a "rescued" dirty teen on the TV show about teenage counselors. He asks for towels.

Aaron Paul as Chad on "Beverly Hills, 90210"
It's not easy for a good actor to play a bad one, but "Breaking Bad" star Aaron Paul does it really well in a Shakespearean scene on the teen TV show "Beverly Hills, 90210." Long before he was cooking meth alongside Walter White, Paul was buckling at the knees at the thought of kissing a girl.

Johnny Depp as Glen Lantz in "Nightmare on Elm Street"
Yes, that's Johnny Depp wearing a crop top. The actor has a few lines before Freddie sucks him down into a hole in his bed and out spews a fountain of blood.

Zooey Deschanel as Elena on "Veronica's Closet"
Deschanel was only 17 when she landed her first speaking role on the TV sitcom starring Kirstie Alley and Kathy Najimy. Before she embodied what it means to be "adorkable," she played a shy "little sister" in the "Big Sister, Little Sister" program to Najimy's character.


Angelina Jolie as Tosh in "Looking to Get Out"
Appearing opposite her father Jon Voight, Angelina Jolie made her feature film debut at age 7 in 1982. Decades later, we can't wait to see her in her newest film "Maleficent."

Joseph Gordon-Levitt as Rounder in "Stranger On My Land"
It was 1988 and JGL was adorable as Rounder, with huge glasses that take over his whole face. Now the actor has moved on to taking on roles in great films such as "50/50" and "Inception," and even directed his first film "Don Jon," which he also stars in, opposite Scarlett Johansson.

For more actors and their humble beginnings, check out "9 Famous Actors Who Started as Extras."
Looking for actorly advice? Check out this video: